Careers News and Bulletin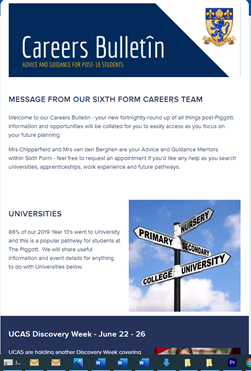 Welcome to our Careers Bulletin - your monthly round up of all things post-Piggott. Information and opportunities will be collated for you to easily access as you focus on your future planning.
Miss Giacomet is your Advice and Guidance Mentor within Sixth Form - feel free to request an appointment if you'd like any help as you search universities, apprenticeships, work experience and future pathways.
CareerMag For Students and Parents
The free magazine CareerMag provides up to date information on apprenticeships, graduate schemes and professional jobs and is useful to parents and young people – please take a look.
Berkshire Opportunities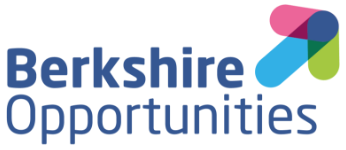 Berkshire Opportunities has been compiled specifically to inform students and parents about jobs, courses, apprenticeships and labour marketing information in the county.
Berkshire Opportunities Homepage
Virgin Media Work Experience