Sixth Form
Sixth Form Open Evening 2024 Entry
Tuesday 7th November 5:45-8pm
** NO BOOKING NECESSARY **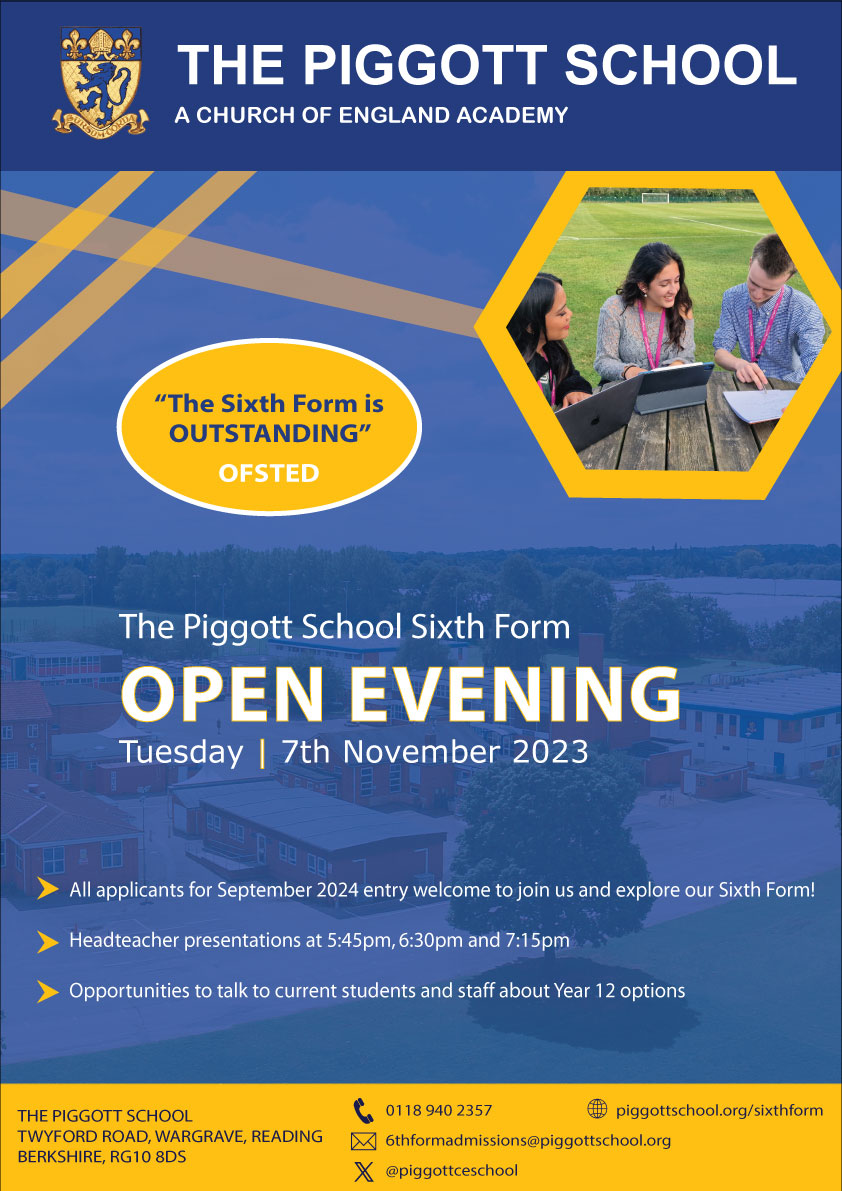 Sixth Form Open Evening for entry into Year 12 in 2024 is taking place on Tuesday 7th November
Choosing where and what to study after Year 11 can shape the course of your life. It is one of the most important decisions you will ever make. Your sixth form education will be a personal journey of self-discovery and help you to become focused, independent and qualified to grasp opportunities confidently.
Here at The Piggott School Sixth Form, we pride ourselves on providing a truly inclusive and all-round education, combining the importance of academic rigour with many opportunities outside the classroom, all delivered by our dedicated team of high-quality professionals. Within our sixth form block students will enjoy a spacious common room and study area housing over 100 computers (exclusively for Year 12 & 13).
We offer a wide range of options within our broad curriculum and our staff demonstrate relentless commitment, empowering you to face life beyond school with confidence and enthusiasm. We have developed positive links with local businesses, universities and voluntary groups to equip you with skills that enrich not only your experiences but also the lives of others.
Our sixth form has a warm atmosphere and a friendly environment. Personal tutors provide continuous pastoral support, looking after the welfare and progress of all students. We expect real academic commitment, responsible behaviour and engagement in school life.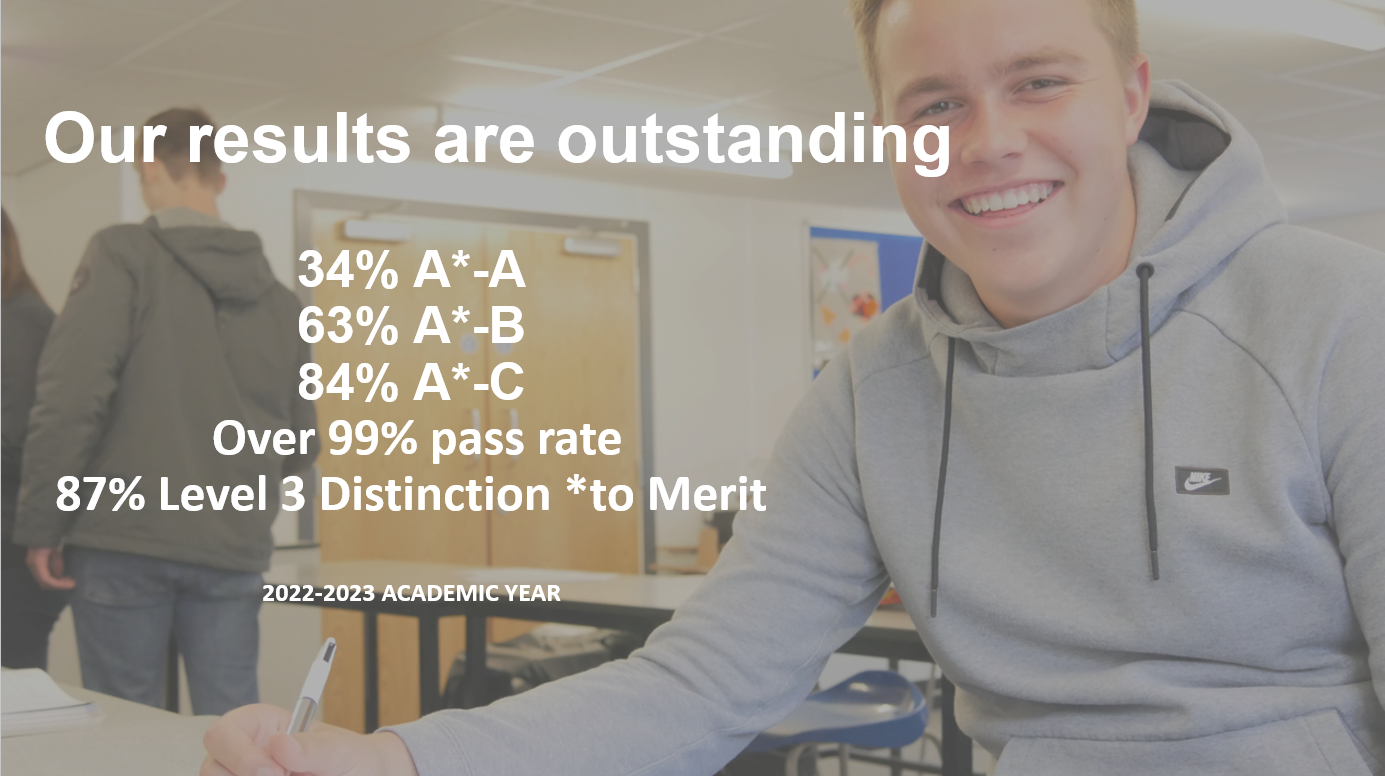 Important Dates
Sixth Form Open Evening for 2024 intake - Tuesday 7th November 2023 from 5.45pm

Absence and illness
Please inform the school of any unplanned absence on 0118 940 2357 or 6thformattendance@piggottschool.org
Sixth Form Staff
| Name | Position | Contact |
| --- | --- | --- |
| Mr A Dusterhoft | Head of 6th Form | |
| Miss L Reynolds | Head of Year 12 | |
| Miss L Reynolds | Head of Year 13 | |
| Miss Z Bradshaw | Assistant Head of Year | |
| Mr O Ayres | Assistant Head of Year | ayreso@piggottschool.org |
| Ms S Crowe | Raising Standards Lead for KS5 | |
| Mrs D Burton | 6th Form Pastoral Assistant & Administrator | |
| Miss E Penson | 6th Form Pastoral Assistant & Administrator | pensone@piggottschool.org |
| KS5 attendance | All attendance | 6thformattendance@piggottschool.org |