Mock Interviews
Each year, Year 12 students are given the opportunity to take part in a series of mock interviews with members of the business community to hone their interview skills and take away some top tips from the experts.
"I approached the mock interview looking to hear from those with expertise within the banking and finance industry, as this is a sector that I look to pursue in the very near future. My interviewer Sandeep Mohan, who had been working at his current employer BDO for 11 years had worked a broad and extensive career in which he could talk in depth about his experiences and challenges which he faced and how this could relate to my journey in the next few years. We conducted a mock interview from the perspective of a BDO hire, I had the chance to respond to Sandeep's competency questions as well as questions relating to my CV and experience thus far. I would highly recommend this experience for any of those looking to gain a further insight into a specific industry and have your questions answered from a professional who can aid you with important decisions relating to your further education and career."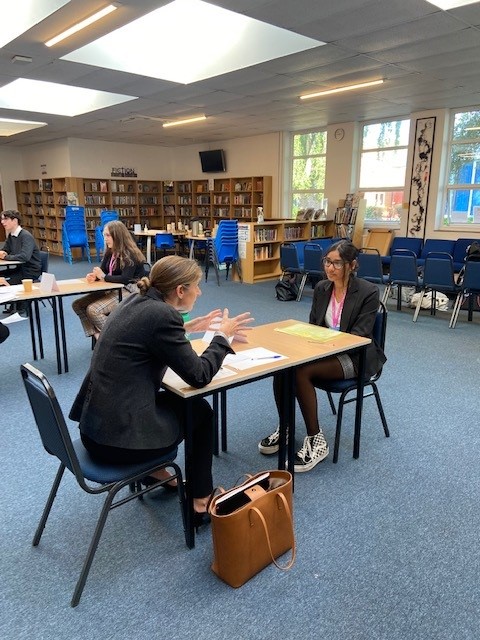 "In one word, I would say my experience in the mock interview was 'productive.' Before the interview, I was a little nervous, but I thought the overall organisation and planning was very well managed, it helped with the nerves, and I was feeling confident. During the interview process, I was able to have good conversations with my interviewer despite the environment looking professional and daunting, it got easier as we went along. After the interview, I felt as though I learnt a lot from the experience, and I thought it is a great way to incorporate and develop industry experience and skills. I certainly wouldn't mind doing the mock interview again because it's been very helpful. Would highly recommend!"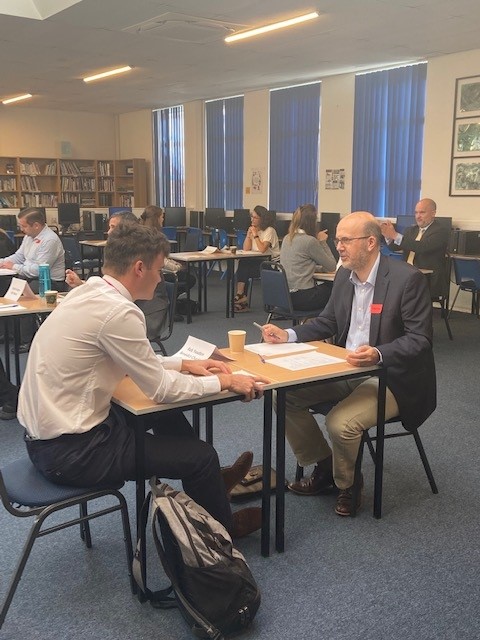 "The mock interviews were a really useful insight put on by the school into the world of work. It allowed students to gain experience with real professionals in fields they are passionate about whilst also asking questions about this area. I know this certainly helped me fine tune some of my uni choices and career options."