Science
As a department, our vision is to encourage curiosity, setting the foundations for understanding the world around us and to equip students with skills to become competent scientists.
We aim to provide our students with a wide breadth of knowledge across the 3 disciplines whilst also fostering an inquisitive nature and an ability to answer the big questions.
Curriculum Aims
Provide the depth that enables students to master the key knowledge and skills essential for each Science subject and cover all areas of the National Curriculum.
Be inclusive and carefully sequenced to provide all students with a rigorous foundation for success and future progression. We work hard to maintain a spiral curriculum, making links across key stages and cross curricular.
Enable students to maximise their potential, achieving the highest levels of academic success widening future pathways and instilling a lifelong love of learning.
Ensure students develop their curiosity and allow learners to be able to ask questions that extend their declarative knowledge into conditional.
Build on the foundations to provide learners with practical and problem solving skills and a sense of resilience moving forward.
Curriculum Intent
Is delivered by subject experts, many of whom are examiners or moderators, and is underpinned by evidence-based practice.
Uses assessment to help students embed and use knowledge fluently, check understanding and inform future teaching and learning.
Ensures feedback is regular, and in a variety of forms (verbal, non-verbal, written, digital, smiley stamps etc), so that students know their strengths, areas for development, and next steps, and are given opportunities to address these whilst also recognising staff workload.
Utilises the latest technology to support learning and reduce staff workload, and ensure all students develop their digital literacy.
Develops students' literacy and numeracy skills.
Biology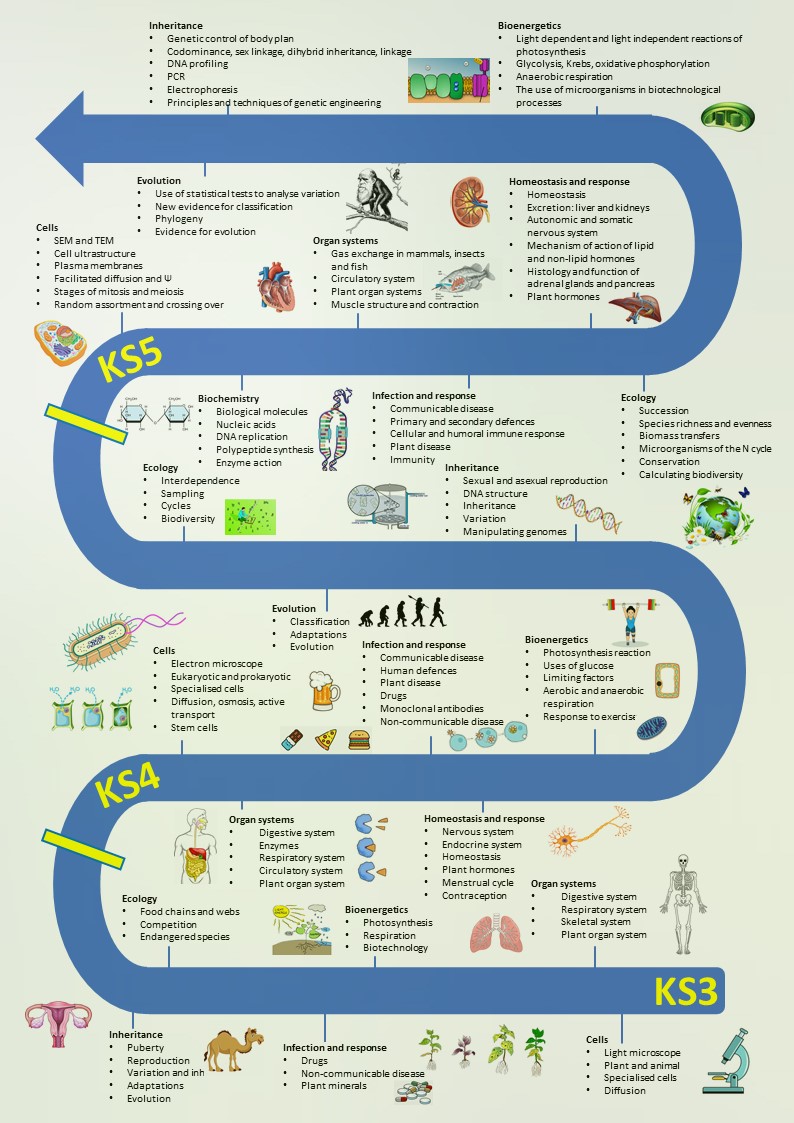 Chemistry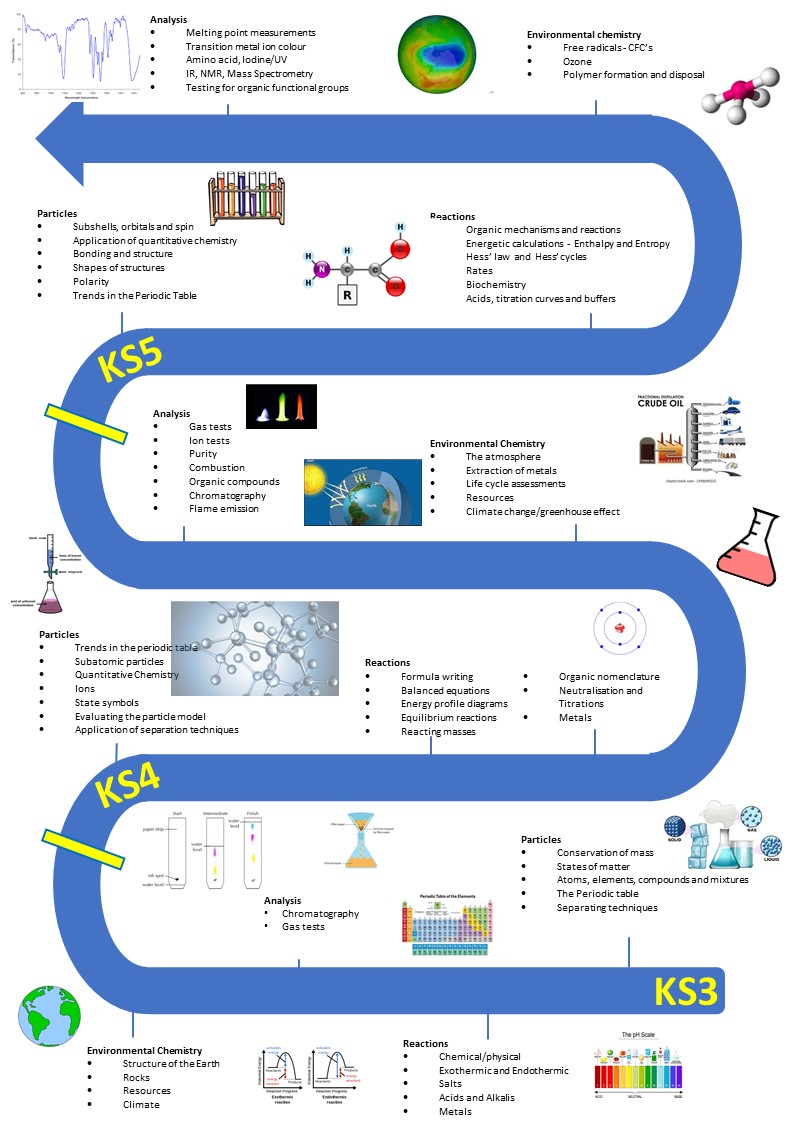 Physics