School Captains and Prefects
Following a rigorous selection process including live hustings and a year group vote, the student and staff of The Piggott School have elected four new school captains for the 2022-2023 academic year.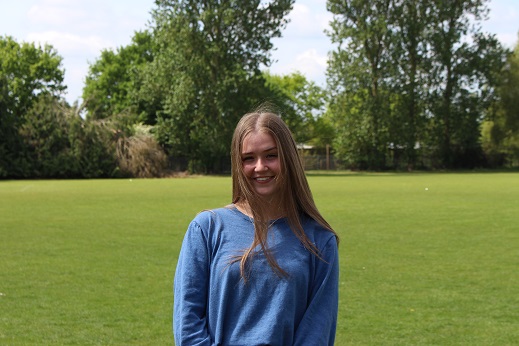 Ariella Dawson is honoured to be one of this year's School Captains. She is currently studying Maths, Biology and Chemistry at A-Level, with a hope of going on to study Veterinary Medicine at university. She has performed with multiple national ballet companies and has learnt valuable teamwork skills which will help the team to excel. "The Covid pandemic made it challenging for School Captains to perform their normal duties and I hope that this year we can restore our roles and maintain an inclusive environment based on our school values. I will be working with Jono on the year 7 and 12 transitions and look forward to creating the same opportunities I was given. I am excited to be a positive role model to all students and see what positive change we can make this year."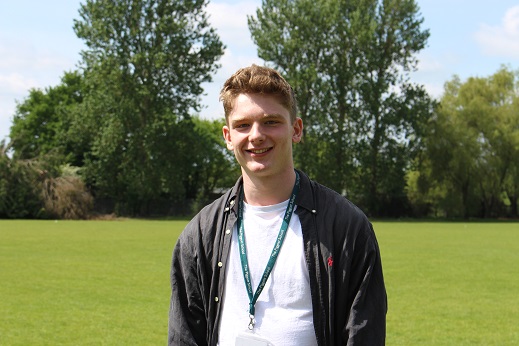 Arthur Fill saw the role of School Captain as a huge responsibility and was excited to take it on. He intends to help every student feel valued and that they have a voice. Arthur says "I wish to be the role model to the younger years that the previous Captains were for me." On top of these ambitions he wants to raise money for various charities through school events and "foster the Piggott school community feel as a force for positivity who work collaboratively".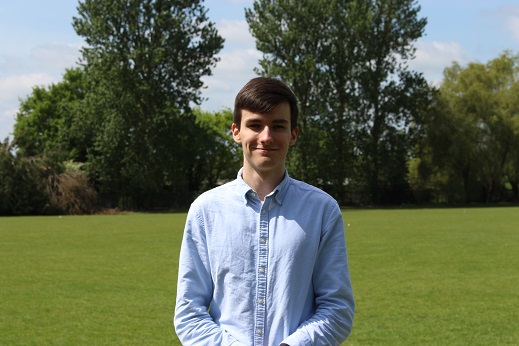 Jonathon Kluth is equally eager to reach out to the younger students at The Piggott School, helping to encourage and support them in any way possible. "I have had such an amazing time at The Piggott School since Year 7, and I therefore feel indebted to reciprocate all the opportunities I have received here. I want to use my responsibility as School Captain to affect a positive change. I will be working with Ariella to make sure that the Year 7 and 12 transitions are as seamless as possible, and that every student feels supported at every stage in our community.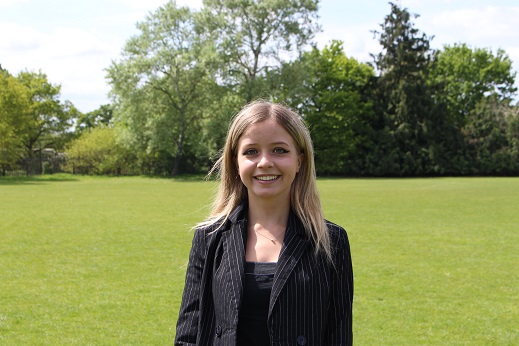 Eve Abbott is grateful to have been given the opportunity to be one of the School Captains and wishes to use this role to encourage others to fulfil their potential. She is looking forward to working with the other Captains and the wider prefect team in order to support pupils and give them plenty of opportunities to thrive as Piggott School students.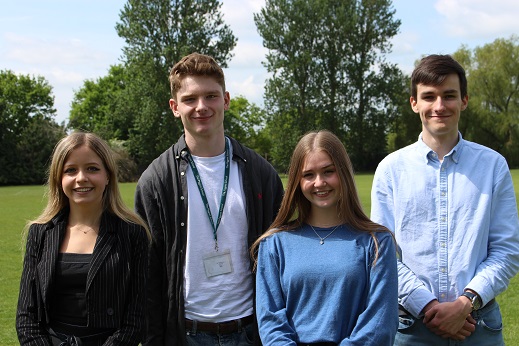 Apart from a busy year ahead academically, the School Captains will work hard to fulfil this important role, acting as the liaison between the student body and the rest of the school community. They will be expected to chair Student Council meetings and report back to the Governors each half term about the activities taking place in each year group.
School Prefects 2022-2023
Congratulations to our School Prefects for 2022-2023
| Name | Responsibility |
| --- | --- |
| Will Bonser | Science (Chemistry) |
| Georgina Hamer | Science (Biology) |
| Dimitri Frangou | Science (Biology) |
| Alex Toohey | Science (Chemistry) |
| Llewellyn Edwards | Maths and Year 9 |
| Chloe Smith | Maths |
| Jake Heppenstall | Maths |
| Natalie Yan | Maths |
| Erin Warwick | English and Mental Health |
| Maya Shah | English and Mental Health |
| Hannah Leach- Scrivens | English and German |
| Ellie Behan | Spanish |
| Carrie Ferguson | Spanish |
| Jessica Peck | Computer Science |
| Edward Owen | Music and Year 8 |
| Emily Clayton | Media Studies |
| Lara Branston | Physical Education |
| Rebecca Mortimer | Art |
| Amber Hawkins | Geography |
| Mahmoud Metwally | Economics |
| Maeve O'Connor | Fundraising and Year 7 |
| Kashvi Dhingra | Fundraising |
| Zara Nijjar | Year 10 |
| Tilda Lupton | Year 7 |