Geography
Vision
Through high quality teaching of relevant content, we enable Piggott pupils to be engaged, active and global citizens.
Curriculum Aims
The geography department is proud to offer a broad and balanced curriculum to all pupils. The intent of the geography curriculum is:
To study a rich and diverse breadth of geographical content in a variety of contexts, in order to engage and inspire our pupils
To facilitate a mastery of the application of geographical knowledge, skills and approaches, through systemic and sequential delivery of lessons
To engage students in critical issues that are having 'real-world' implications, so as to foster a desire to become active, global citizens
To develop transferable 'skills for life' to enable pupils to flourish in the world outside of education
Curriculum Intent
The intent of the geography curriculum is rooted in the 'Six Concepts of Geography'. These six concepts form the basis of our pupils' geography learning journey from Year 7 through to Year 13. The curriculum is carefully sequenced to help to deepen pupils' understanding of these concepts, how they link together, and how they shape the world around us.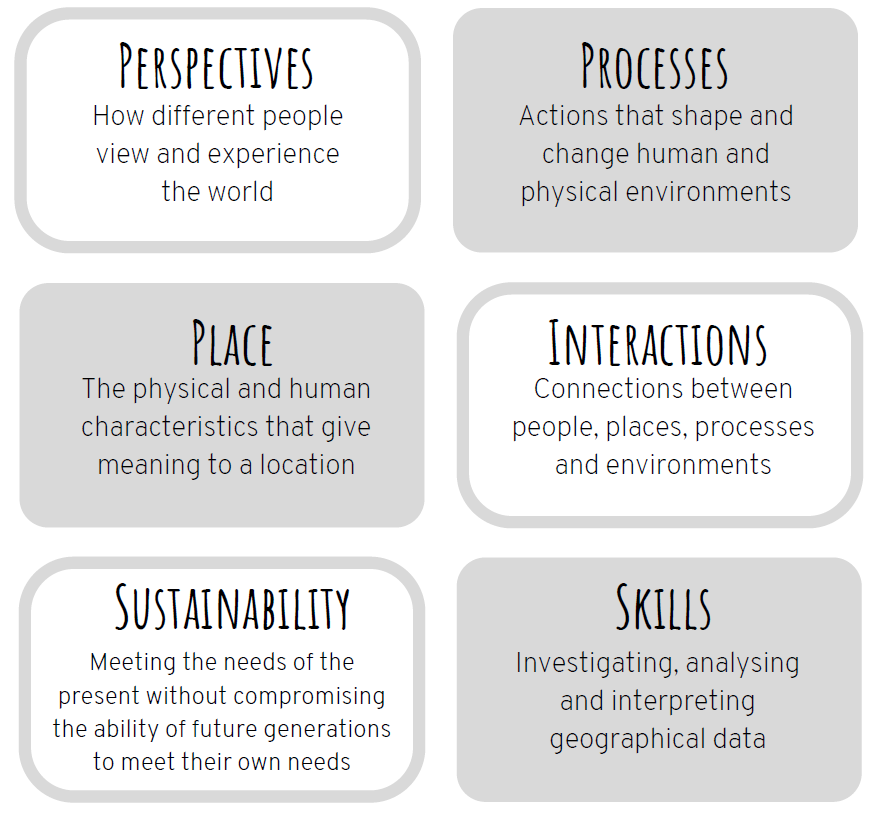 Geography Learning Journey