Business and Community Groups
We have continued a strong partnership with Twyford Charities Together. The Twyford Fun Run in October is a key event and year 7 supported this with a fancy dress run.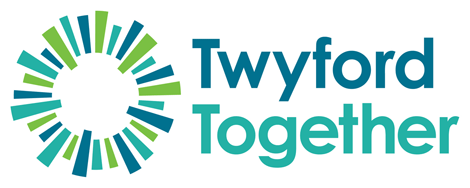 Students have helped out at other events throughout the year and sixth form students in particular have been encouraged to offer their time and support.
We have again supported Age Concern with over a hundred Christmas parcels for their Christmas lunches and sixth form servers at the lunches. The Twyford Village Partnership has again supported the school by providing mentors for a Business Studies project and, alongside other local and national companies, personnel for the Year 12 practise interview day.