Admissions
Applying to the Sixth Form

If you have applied to join The Piggott School Sixth Form via our Google form you will hear from us in due course regarding next steps.
The deadline for applications has now passed.
If you would still like to apply please fill out and return the form at the bottom of this page.

Electronic copies can be sent to 6thFormAdmissions@piggottschool.org for external students or to 6thformadmissionsint@piggottschool.org for students currently studying at The Piggott School.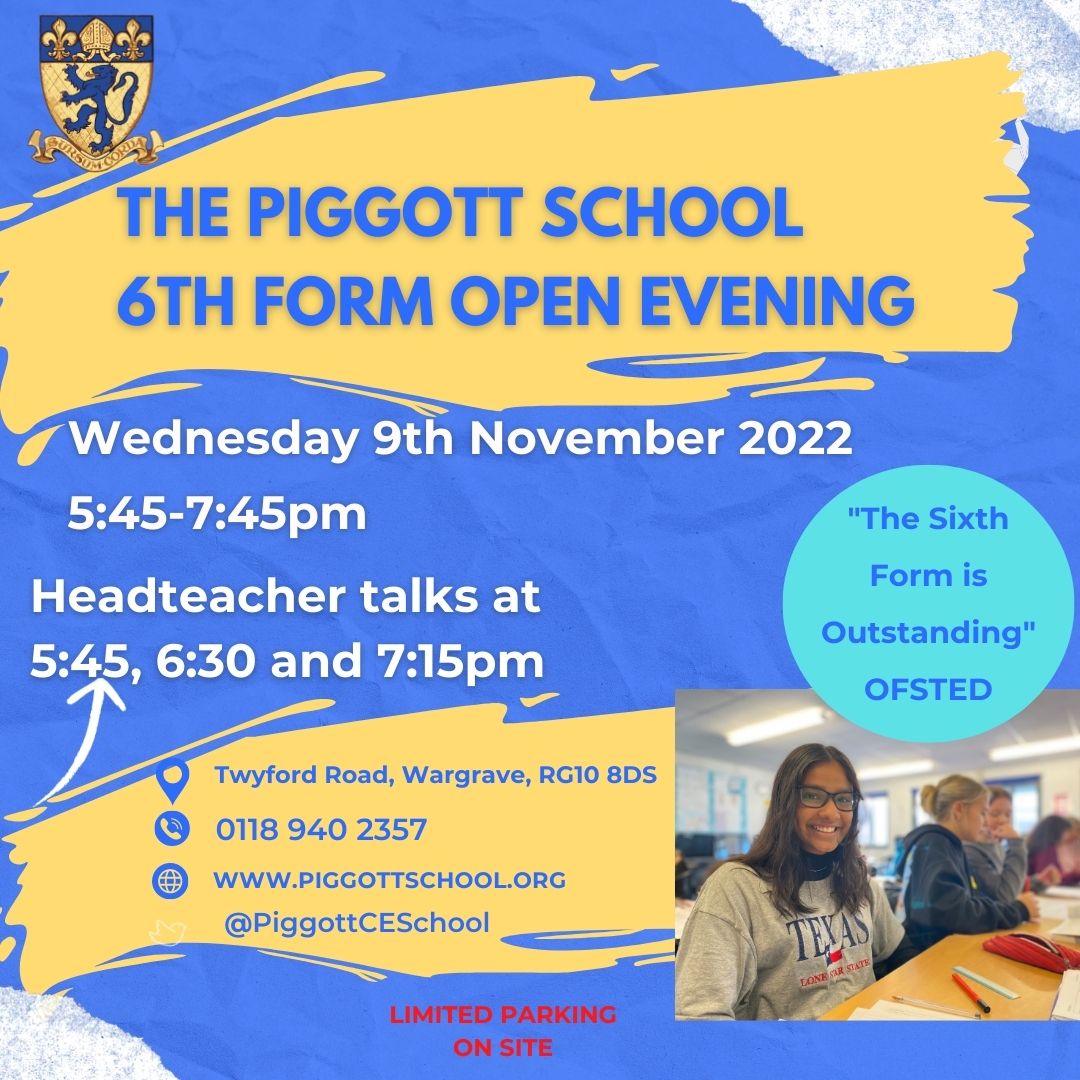 APPLICATION DEADLINE FRIDAY 9th DECEMBER 2022
Your application form should be returned as soon as possible and no later than FRIDAY 9th DECEMBER, 2022. Your application will then be acknowledged and you will be advised whether you have been successful. Offers of places will be made in March.
It should be noted that subjects can only run if a sufficient number of students apply to study them.
Sixth Form option discussions are held in January and February and particularly focus on a discussion of options and suitability for courses. Depending on the restrictions in place, parents may be invited into school to discuss options.
Applications
Please find our policy and application form below.
Contact Details
For questions relating to Sixth Form Admissions, please email Mrs Burton at burtond@piggottschool.org or telephone the school on 01189 402357
Please print and complete your application form and either return it by email to burtond@piggottschool.org or by hard copy to Mrs Burton:
The Piggott School
Twyford Road
Wargrave
Reading
Berkshire
RG10 8DS