Hustings Election Event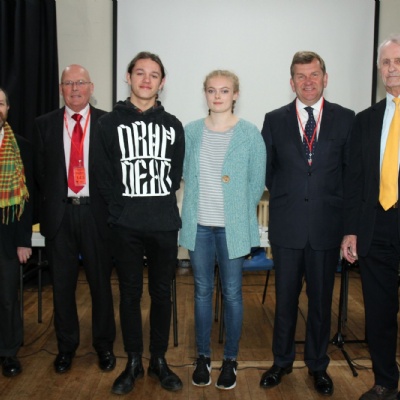 Hustings Event with Maidenhead Election Candidates and Mock Election
On Tuesday, students from Years 10 and 12 were given the opportunity to put their questions to some of the election candidates for the Maidenhead constituency.
We were delighted to welcome Derek Wall (Green Party), Tony Hill (Liberal Democrats) and Patrick McDonald (Labour) to the school. Royal Borough council leader Simon Dudley (Maidenhead Riverside) also took part, representing the Conservative party and standing in for The Prime Minister.
A lively debate was certainly created on stage and it was an extremely valuable experience for all involved. The students asked some very thought-provoking questions and the event was superbly chaired by Eleanor Eavery (Head Girl) and Alfie Thain (Head Boy).
It really was a valuable way to support and encourage young people's involvement in politics.
- For Eleanor's report on the hustings and Thursday's mock election, please click here