YEAR 8 SHAKESPEARE WORKSHOP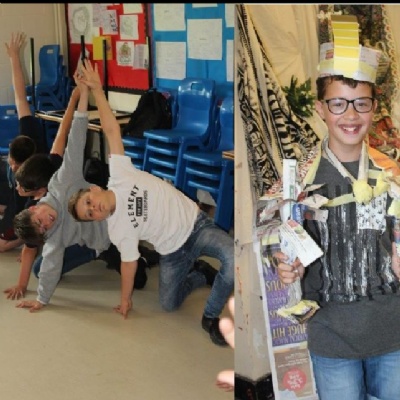 While some of year 8 were in Germany, the rest were doing a Shakespeare Workshop and learning things about Shakespeare and theatre.
Some of the activities were stage fighting, directing and physical theatre.
One of the most popular activities was stage fighting but my personal favourite was costume-making with newspaper.
It was fun and most people did at least one thing they enjoyed and learnt something new.
- George Corcuera-Rea