Media Conference 2023
Last week on Thursday the 5th of October, sixth form media students had the pleasure of hearing from several guest speakers about the wonders of a career in the media industry. Joined by media classes from the lower school too, everyone gained from this insight into the excitement of the media world.
To kick off this morning, we were greeted with Ben Chapman who is the CEO of the British Forces Broadcasting Service. He talked us through his journey through different aspects of the industry, from the theatre to launching BBC Sounds and everything in between, including exec producing Eurovision and BBC Proms.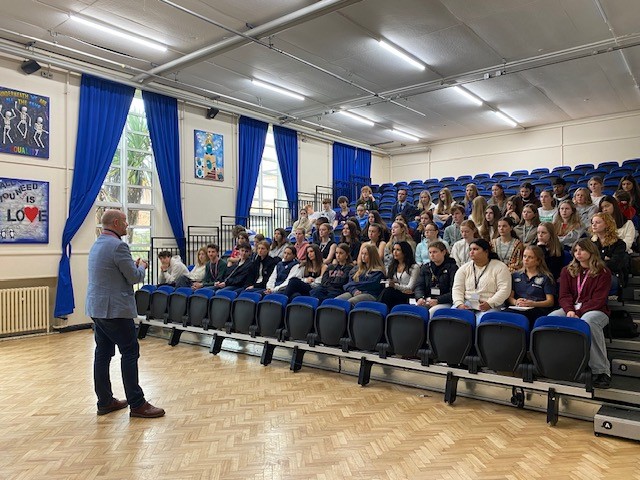 Onto live television, Kate Mannix who attended school locally, shared the ins and outs of working on the breakfast show, Lorraine. She explained how she landed the job and how moving up the ladder looks in live TV. She described the process of creating each segment of the show and just how many people come together to produce it. Kate highlighted the pure thrill of going into work each day as "no two days are the same" and the critical moments as they go on air!
After a short break, Chris Reynolds, SFX supervisor, shared his passion for producing special effects in the TV and film industry. He showed videos of previous jobs he has had, having to blow up gas tanks and cars! With more than 30 years of experience, he stressed the importance of safety and training in this aspect of the media industry but also the creativity and interest it requires. Having worked on close to 150 projects including in The Crown and The Conjuring 2, Chris gave an inspiring talk about a completely different side of the media industry.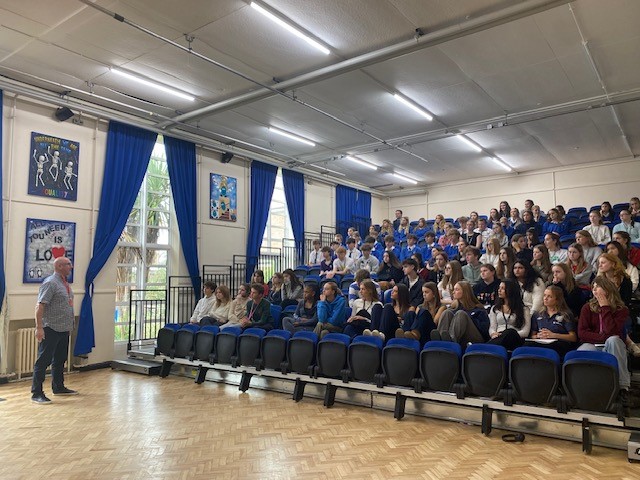 An independent filmmaker and greensman in the film, TV and commercials industry, Richard Rowntree has over 20 years of experience. He offered his advice on starting a career in such a broad industry, recommending volunteering and work experience in a range of different roles to best get a feel for what you truly love. Richard emphasised the requirement for genuine passion and ended by saying "never lose sight of why you got into the industry in the first place".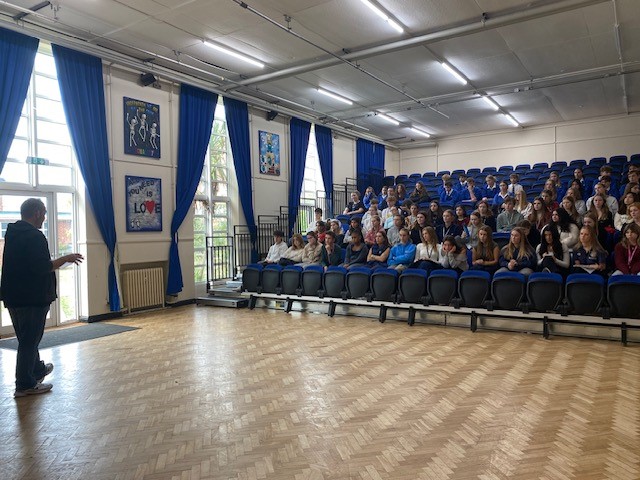 To end such a successful day, Sarah Townsend shared her experience on becoming an assistant in the film industry, working alongside big names - a life everyone was in awe of. Her career in the industry began as a runner on the Pirates of the Caribbean, and has taken her to playing a crucial role in the creation of the Barbie movie. She truly stressed the value of starting out as a floor runner in order to build relationships and contacts for our futures in the inspiring industry of media.