Piggott Pupils getting Political!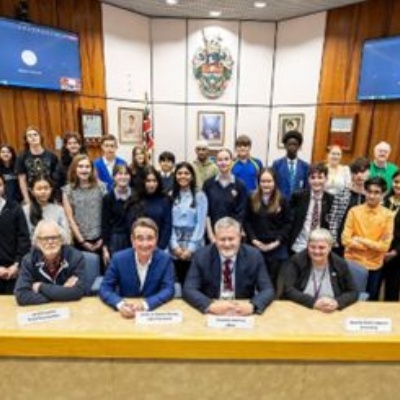 Thursday 23rd February saw the first Wokingham's Council Youth Politics Event
Pupils from across the Borough had the chance to attend Wokingham Council Chambers and listen to councillors debate issues that impact each and every one of us. Pupils also had the opportunity to deliver speeches on topics that were important to them. This was a fantastic opportunity for the students who attended.
Well done Team Piggott!
Please see the full story below.
https://news.wokingham.gov.uk/news/youth-politics-event-hailed-great-success/