Girls football on the rise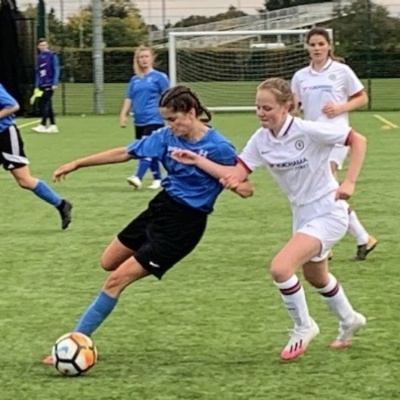 Did you know that more than 3.5 million women and girls are now playing football across England? If you're one of them, and you love playing football but are thinking about giving it up to study your A-Levels in 2022-2023, think again.
The Piggott School offers female footballers the perfect opportunity to combine their A-Level studies in an outstanding academic environment with professional football coaching and competitive matches.
The programme will provide players with the skill to be able to develop their performance and understanding of the game. Training sessions will fit around the girls' academic lessons, allowing pupils flexibility to study up to 3 A-Level or Vocational qualifications alongside their training.
Players will be expected to train up to 4 hours a week and represent the Academy team.
We are realistic in our view that very few students will become professional footballers and therefore we focus on providing our students with the experience, values and qualifications that will offer them a broader choice and pathway in the sports industry when they graduate.
INFORMATION SESSION
Join our information session on 23rd November at 6:30-7:15pm at The Piggott School to find out more about this exceptional course delivered in partnership with the Chelsea Football Club Foundation.
SIGN UP FOR THE INFORMATION SESSION
Watch our video here to find out more about the programme: