Students praised for dedication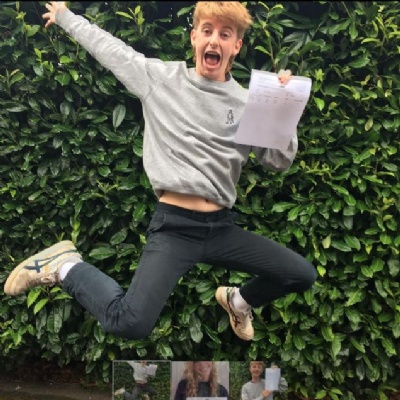 Headteacher Mr Gray is pleased to announce another outstanding set of A Level and Level 3 Vocational results for The Piggott School in each of our Academic, Applied General and Technical courses. Staff and students have all worked exceptionally hard and this is reflected in the grades awarded.
A level results at The Piggott School continue to show year on year improvement from an already very high baseline. Our A level pass rate was 99.5% with 43.7% of grades at A* & A. 68.5% of our results were graded at A*-B, and over 90% graded A*-C. The average point score per A level entry was 41 points using the QCA system.
Our Vocational Level 3 pass rate for Applied General qualifications was 96%, with Distinction Star to Merit being 94%. For Technical subject entry, every student excelled in the course with all grades at Distinction or Distinction Star level.
This once again shows our outstanding Sixth Form as a centre of excellence for Academic, Applied General and Technical learning.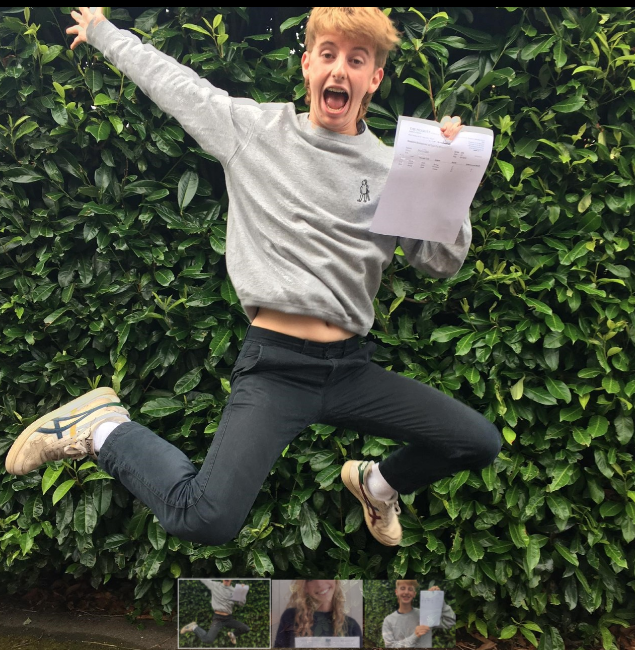 School Captain Harry Daisley felt a mixture of two emotions when he received an A* in A-Level Biology, Chemistry and History. "The first being relief and the second being disbelief. The finished product has been so validating because we've had a unique experience during the pandemic and this has shown that I have been able rise to a challenge like this and it is testament to the teachers also. I am planning to study Medicine at the University of Leeds and hopefully become a doctor."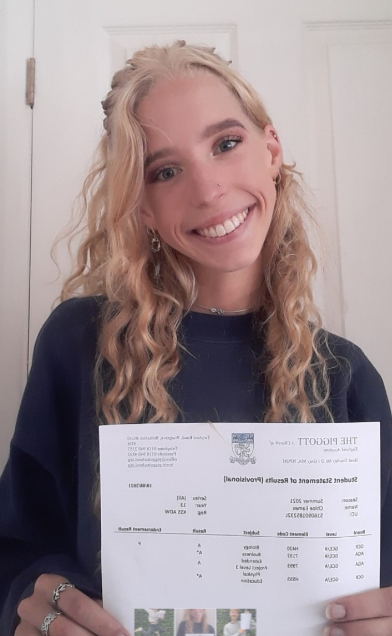 School captain Chloe Eames received A* for Business and Physical Education, together with an A in Biology and the Extended Project Qualification (EPQ). Chloe was completely relieved when she opened her results this morning. "It's just a massive relief when you get that email saying your place is confirmed at university." Chloe will be studying Sport and Exercise Science at Exeter University and hopes to become a physiotherapist.
Physics, Mathematics and Further Mathematics student Matthew Sullivan will be going on to study Physics at Oxford University having received A* across the board. He doesn't know what to expect from university but he's hoping for a lot of fun and a lot of physics!
Mr Gray wishes all Piggott students the very best for their future and thanks all the teaching and support staff for their continued dedication and professionalism.