Winners announced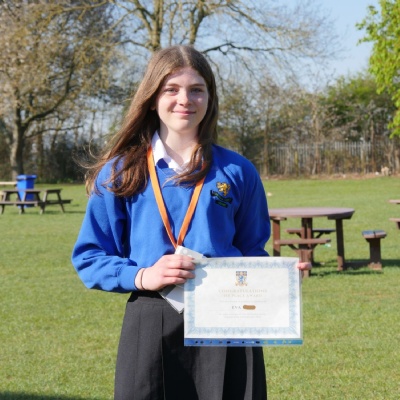 Congratulations to the winners of a recent storywriting competition hosted by McCarthy Stone. The following students have been awarded book vouchers or an honourable mention for their excellent stories submitted under the theme of "Garden".
1st place: Eva, Year 8 (£40 book voucher)
2nd place: Sammy, Year 11 (£30 book voucher)
3rd place: Sophie, Year 7 (£20 book voucher)
Honourable mentions were awarded to:
Annabel, Year 9
Lulu, Year 10
Jacob, Year 9
Third place winner, Year 7 student Sophie was pleasantly surprised to come third considering she was competing against students in older year levels.
The Piggott School would like to thank McCarthy Stone for a generous donation of £200 for our participation in the competition. Well done to all involved!
Prize winners: 1st prize Eva, 2nd prize Sammy and 3rd prize Sophie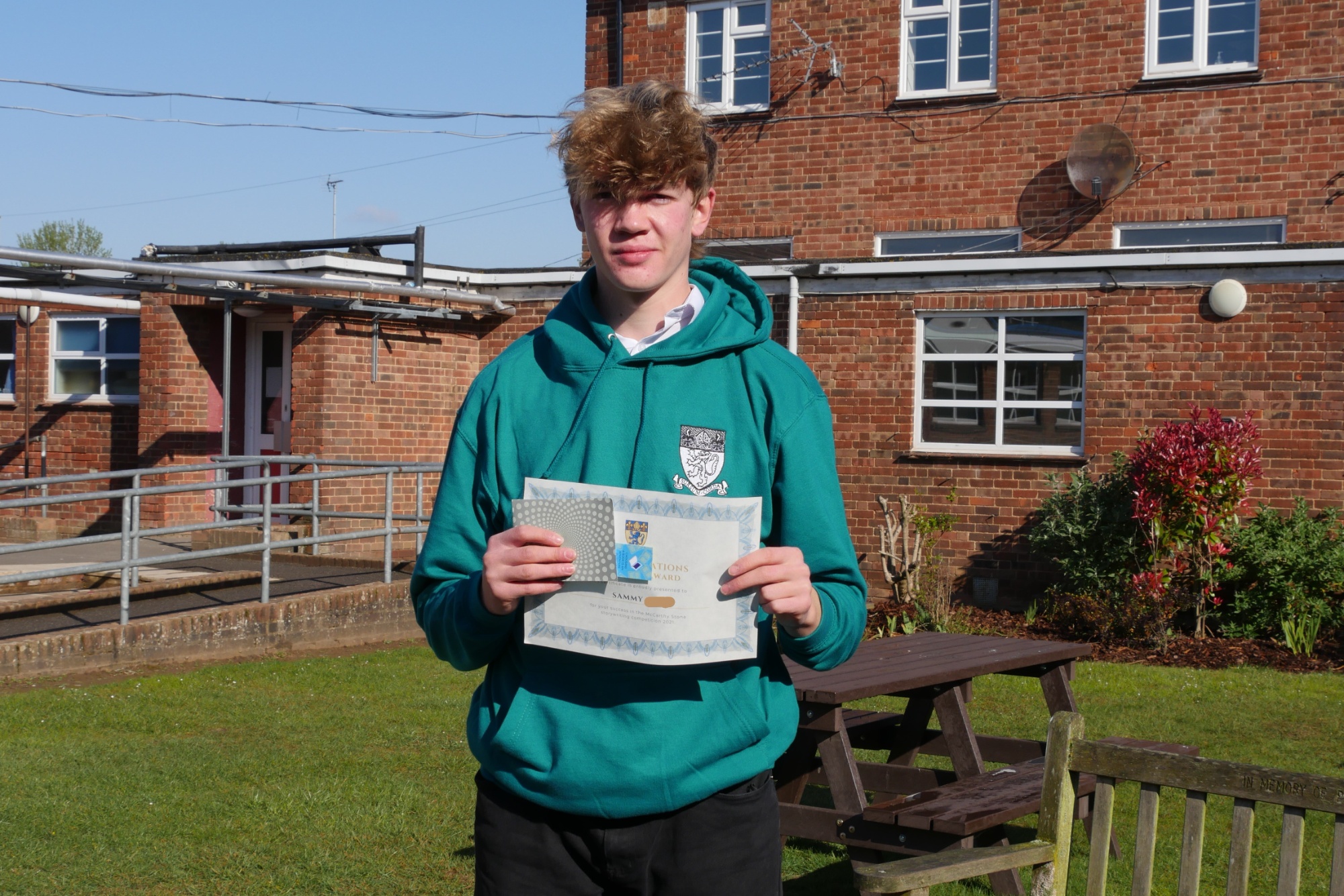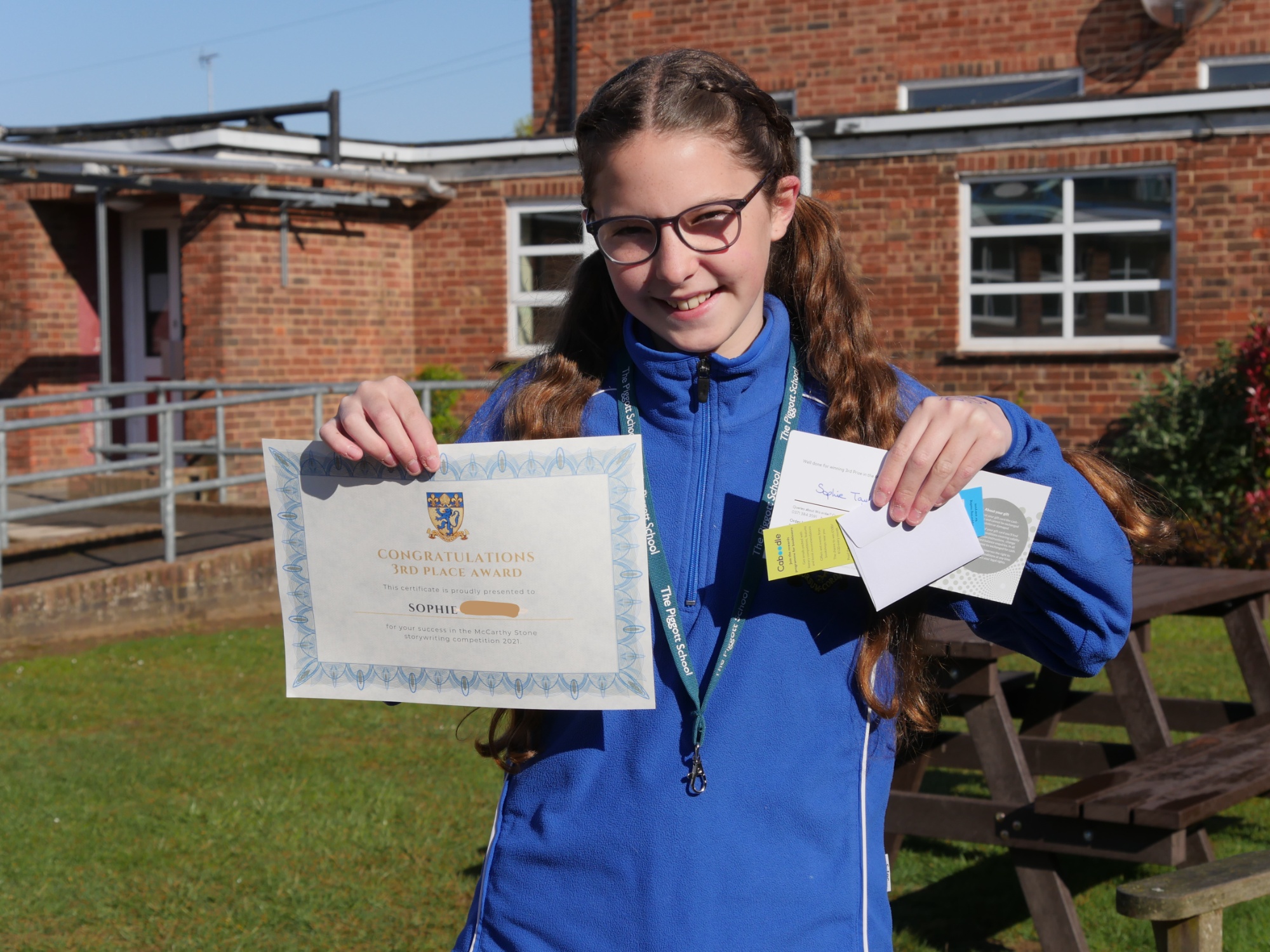 Honourable mention, (L-R) Annabel, Jacob and Lulu