#together@home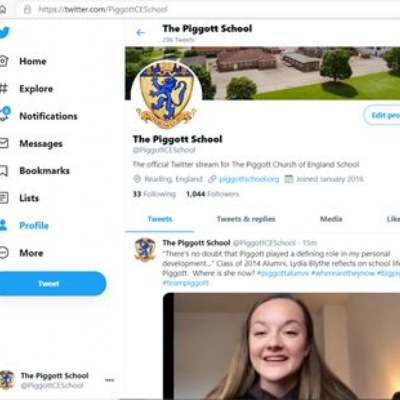 Now that we are well underway with our remote learning programme, we encourage you to connect with us on Twitter and via our News App to stay connected with school news and virtual events. Now more than ever, it is important for individual students to feel they belong to a school community and these communications channels will help achieve this.
Follow us on Twitter where we will take a 'behind the scenes' look at remote learning; follow the progress of our past students; learn more about our teachers and life beyond teaching (if there is such a thing); and much more.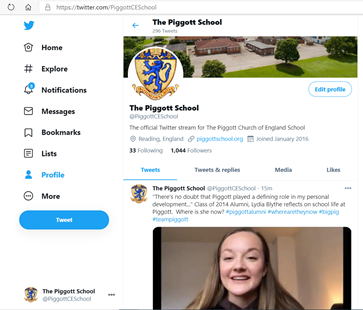 News App
You can also download the News App to receive all news items directly pushed to your mobile device.
Visit our website for more information on how to find the app.
The Piggott School Alumni
Are you a Piggott School Alumni? If so, connect with us on LinkedIn: