Activities days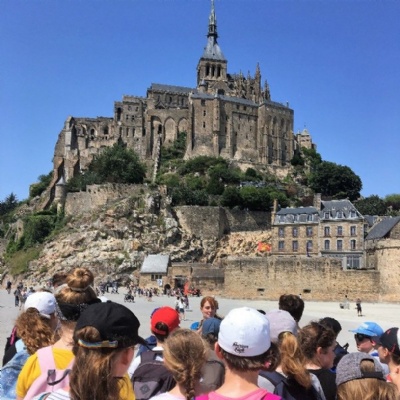 It has been a very busy time in school with the summer term Activities Days taking place. Ninety very excited year 7 students spent four days in France at Chateau du Tertre in Normandy, taking part in a wide range of activities and visiting a local town, the D Day beaches and the beautiful Mont St Michel. This year so many Year 8 students wanted to go on the Holland trip that we had to put on another trip just for them, so in the end a hundred and fifty year 8s and seventeen staff made the journey to Amsterdam in two parallel trips which took in a range of cultural and tourist sites.
Back in the UK we had a range of activities taking place across the whole school which included maths puzzle days, 'healthy schools' education for year 10 and a thought provoking 'personal empowerment and advocacy' day for year 9. Day trips also went out to Dinton Activity Centre, Marwell Zoo, Thorpe Park and, for the GCSE Art students, an inspiring visit to Kew Gardens to support their portfolio work. Year 12 students were busy looking to the future and attended workshops to support them with their forthcoming university applications.
We were also delighted to welcome thirteen students and two teachers from our partner school in IES Las Canteras in Spain. This was the return visit following our successful trip out to Spain in March and it was great to involve the Spanish students in our activities.