The Forgiveness Project Exhibition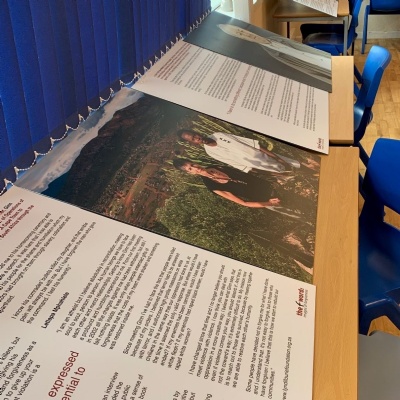 On Friday 5th April, we were privileged to borrow The Forgiveness Project Exhibition from a local Church who were hosting the project for two weeks, and use during our normal RE lessons.
The 'F Word Exhibition' is a thought provoking collection of arresting images and personal narratives that explore the theme of forgiveness across all nationalities, ages and races. The themes raised in the stories connected with topics that we study in KS3 and GCSE RE, and so we took the opportunity to host the exhibition for one day.

We refashioned the drama area and an RE classroom as exhibition rooms, with over 20 stories laid out for the students to read and reflect on.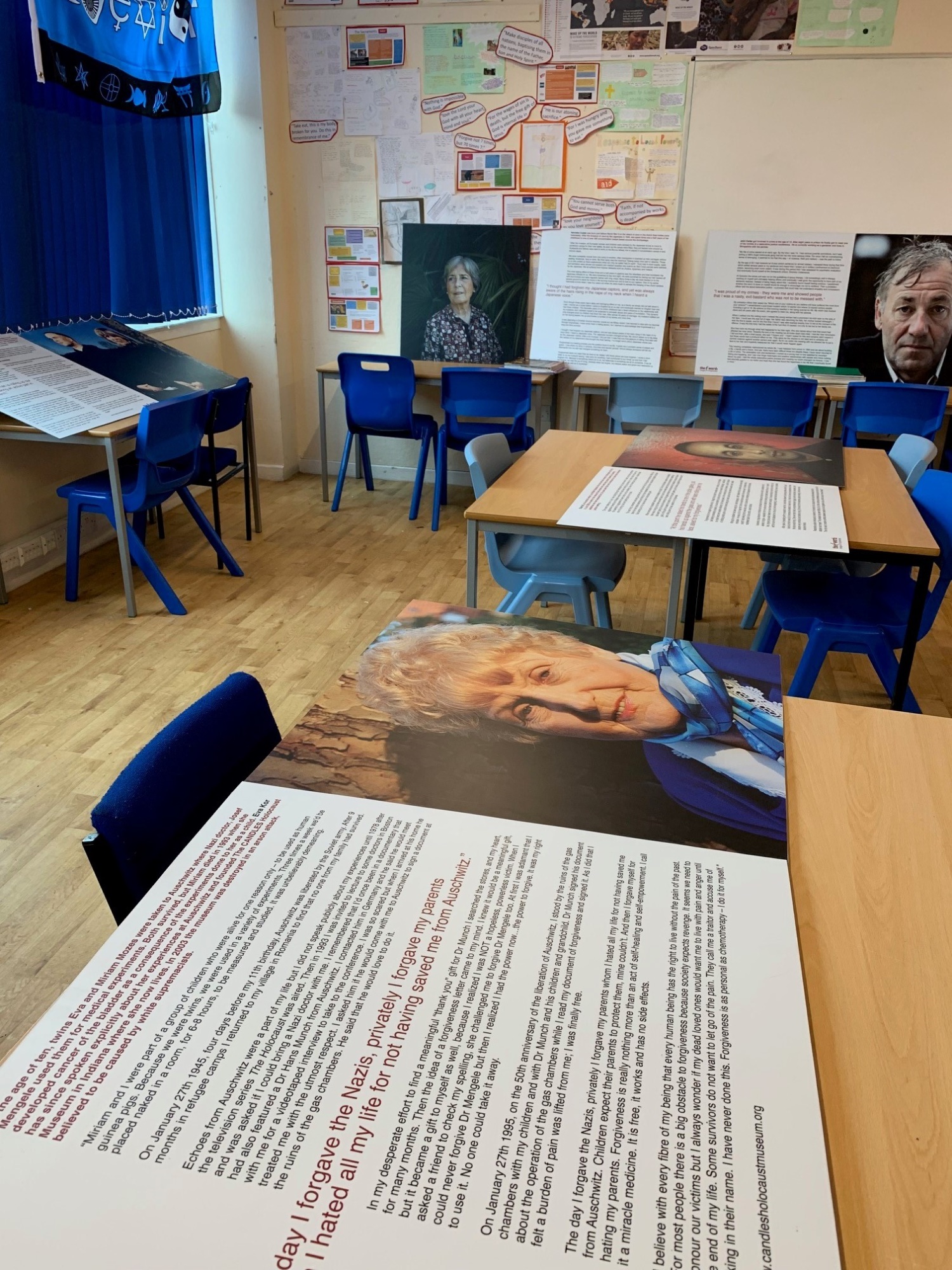 Pupils walked around in pairs and reflected on the stories in conversation, through a personal response worksheet and through reflective art. The stories led to challenging conversations, and encouraged the pupils to think about how they might respond differently when faced with hate, bitterness or resentment in their own lives.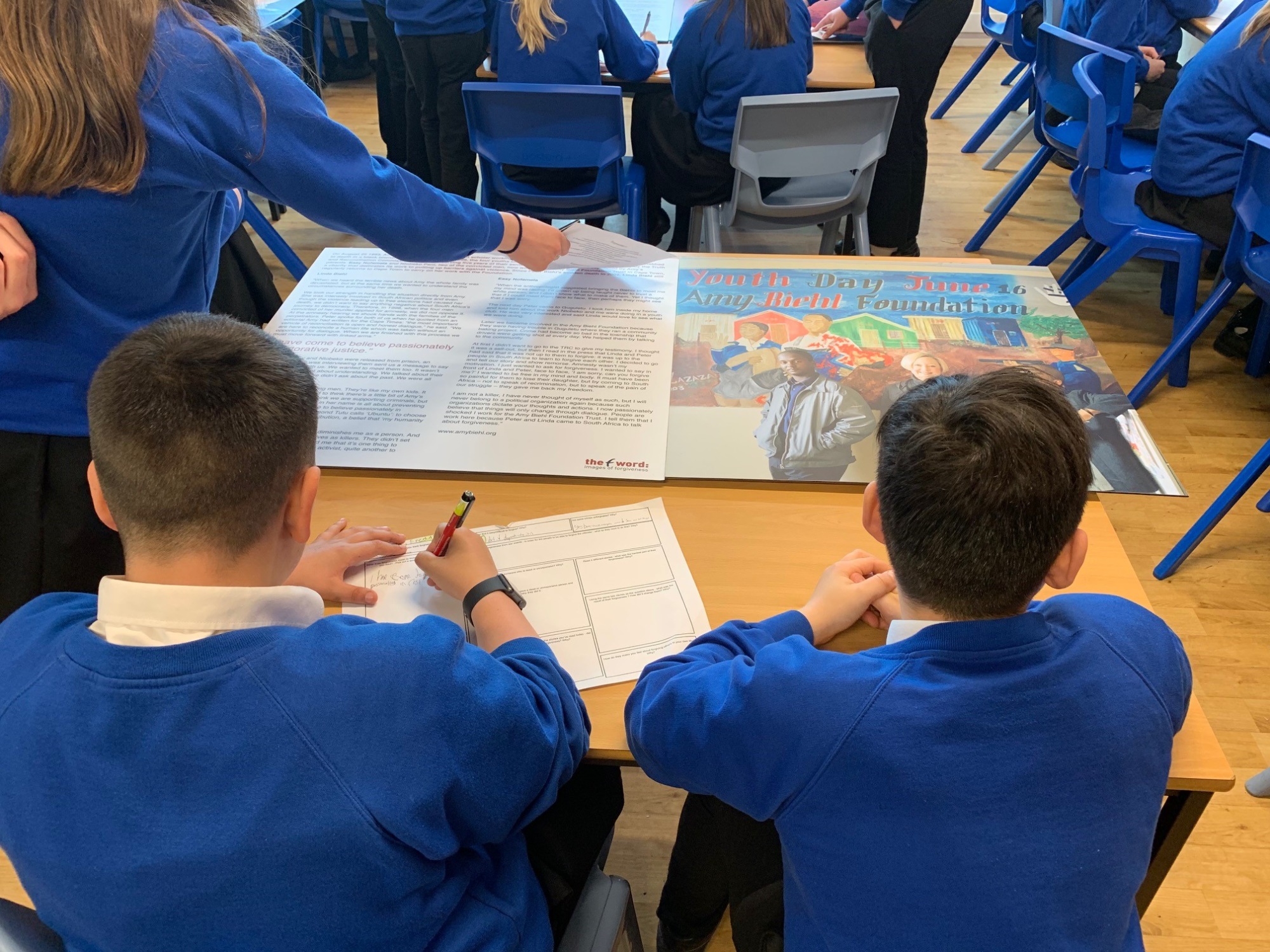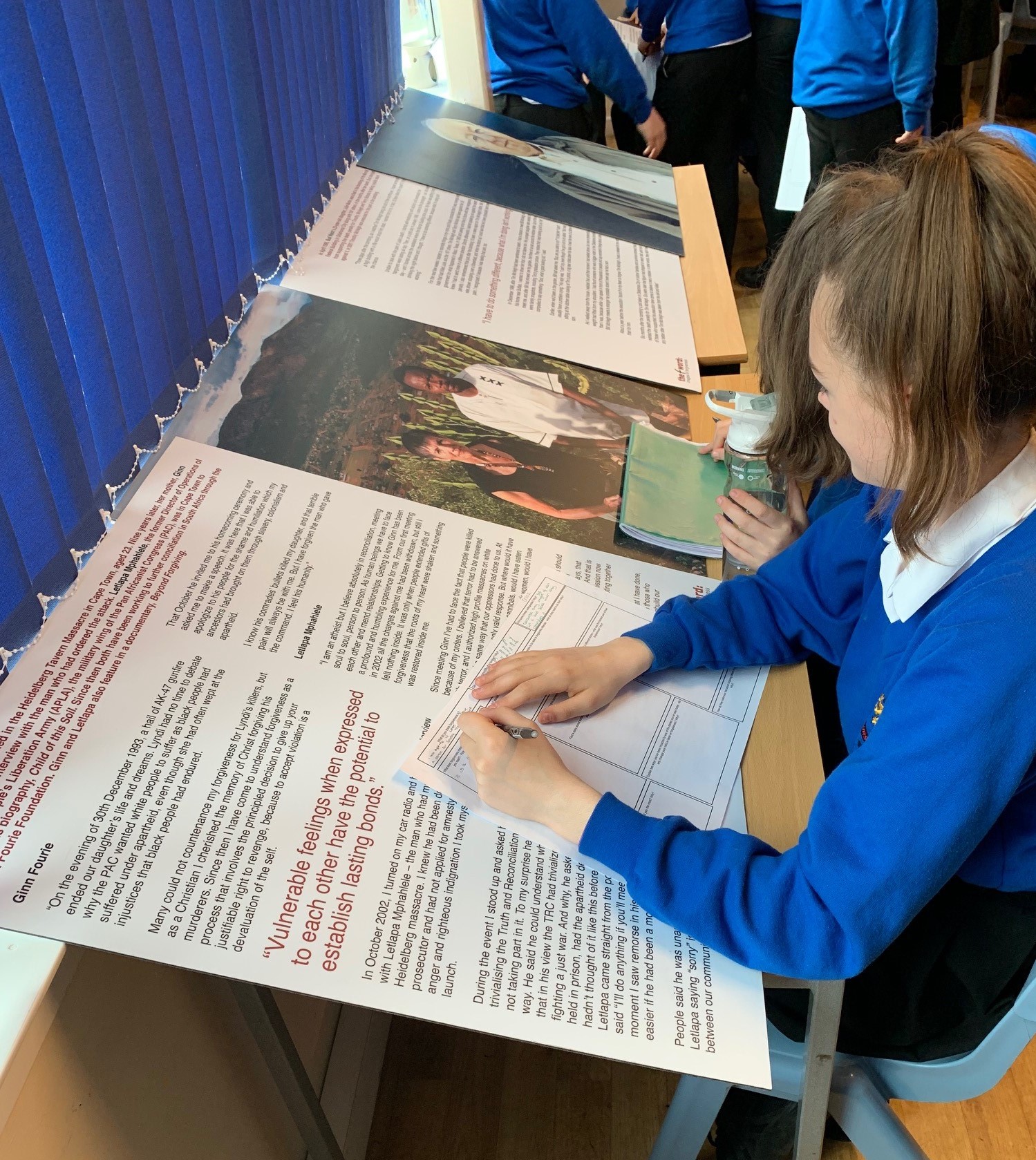 All the students who had the chance to journey through the exhibition really valued the stories, and some wrote positive postcards back to The Forgiveness Project organisation. One student commented "I was very shocked by the Story of Hannebe Coats but I found her story of forgiveness very inspirational".
With the success of this taster session, we hope that we can use The Forgiveness Project in more detail and with more students next year.
Mr T Stone
Teacher of RE