Recent Trips and Visitors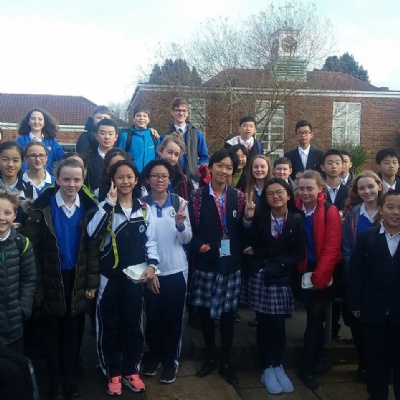 The weather may be cold but that has not stopped intrepid Piggott School students from getting out and about in recent weeks.
From January 4-11th 35 Year 9 students who are taking GCSE PE visited the Tirabad Residential Education Trust, in Wales, to complete a week of rock climbing, gorge walking, mountain walking and caving. Despite the cold weather of early January the students were enthusiastic to experience these new activities, giving each their full effort. Following the hard work focusing on their GCSE PE rock climbing assessment, in the evening the students enjoyed some table tennis and table football competitions as well as a games night. Students on this trip quickly became familiar with fulfilling their chores which included washing up after meals, organising equipment for the activities and tidying their rooms…

The centre staff commented on the excellent rock climbing skills that the students developed throughout the week as well as the positive attitudes that they displayed. Student comments written in the visitors' book on the final evening made it clear that they thoroughly enjoyed the week and learnt a great deal at the same time. Memories that will stay with them for a long time to come.
On Friday 18th January, 43 Year 12 Geography students made the long journey to the Slapton Ley on the South Devon coast for their three day field trip. Despite the miserable weather on the first day, the students were able to collect valuable data in the village of Slapton, which they will use in both their exams and their coursework. The second day bought much fairer weather and allowed the students to spend the day outside collecting data on infiltration within the valley of the River Gara. They then returned to school on Sunday evening, having visited both Chillington and Torquay on the way home.
Back in school we were delighted to welcome fifteen students from China who, along with their teacher, joined our year 8 and 9 classes for just over a week. The students were here on a visit to the UK organised through Ardmore Language School in Burchetts Green. Our students looked after them very well, sharing all aspects of school life with them from tutor times to lessons, assemblies and lunchtime. Gifts were exchanged on their final day with us and some lovely friendships had been made.