GCSE Results Day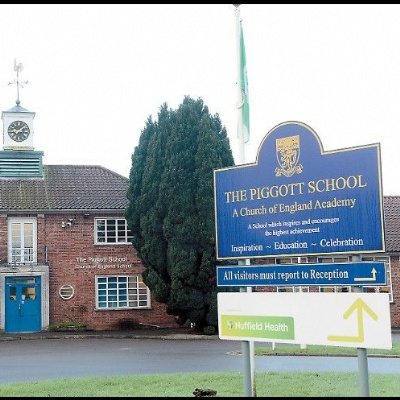 Our highest results ever!
I am very pleased to announce another outstanding set of GCSE & Level 2 Vocational results for The Piggott School. Our students and staff work exceptionally hard and this is evidenced once again in this year's results.
91% of students passed mathematics GCSE and 82% passed English Language at A*-C. Our combined English and mathematics A*-C pass rate was 80%. 78% of students achieved 5A*-C including English and mathematics - our highest results ever!
Our vocational courses were equally successful with 112 Distinction star grades in ECDL, 97% pass rate in Performing Arts - Dance and 76% pass rate in Applied Business.
Other notable successes were GCSE A*-C pass rates of 100% in Chinese, 100% in Physics, 98% in Biology, 97% in Physical Education, 96% in History, 96% in Drama, 96% in Chemistry, 95% in Art & Design, 94% in Music, 91% in Electronics, 88% in English Literature, 86% in Media Studies, 86% in Computer Science, 84% in Geography and 80% in Food Technology.
Our Progress 8 measure is estimated at +0.76 giving us a valued added estimate of 1046, placing us in the top two to three percent of schools nationally for value added.
The vast majority of our students will be returning to our sixth form, together with a significant number of external candidates.
I thank all the teaching and support staff for their continued hard work, dedication and professionalism. I congratulate all our students on their richly deserved success. Well Done!
D J Gray