Wellbeing
At The Piggott School: Charvil Primary, we define Wellbeing as being happiness, comfort and health (including physical and mental). In this section, you will find resources to support pupil wellbeing, as well as information about our whole school approach to wellbeing.
Pupil Wellbeing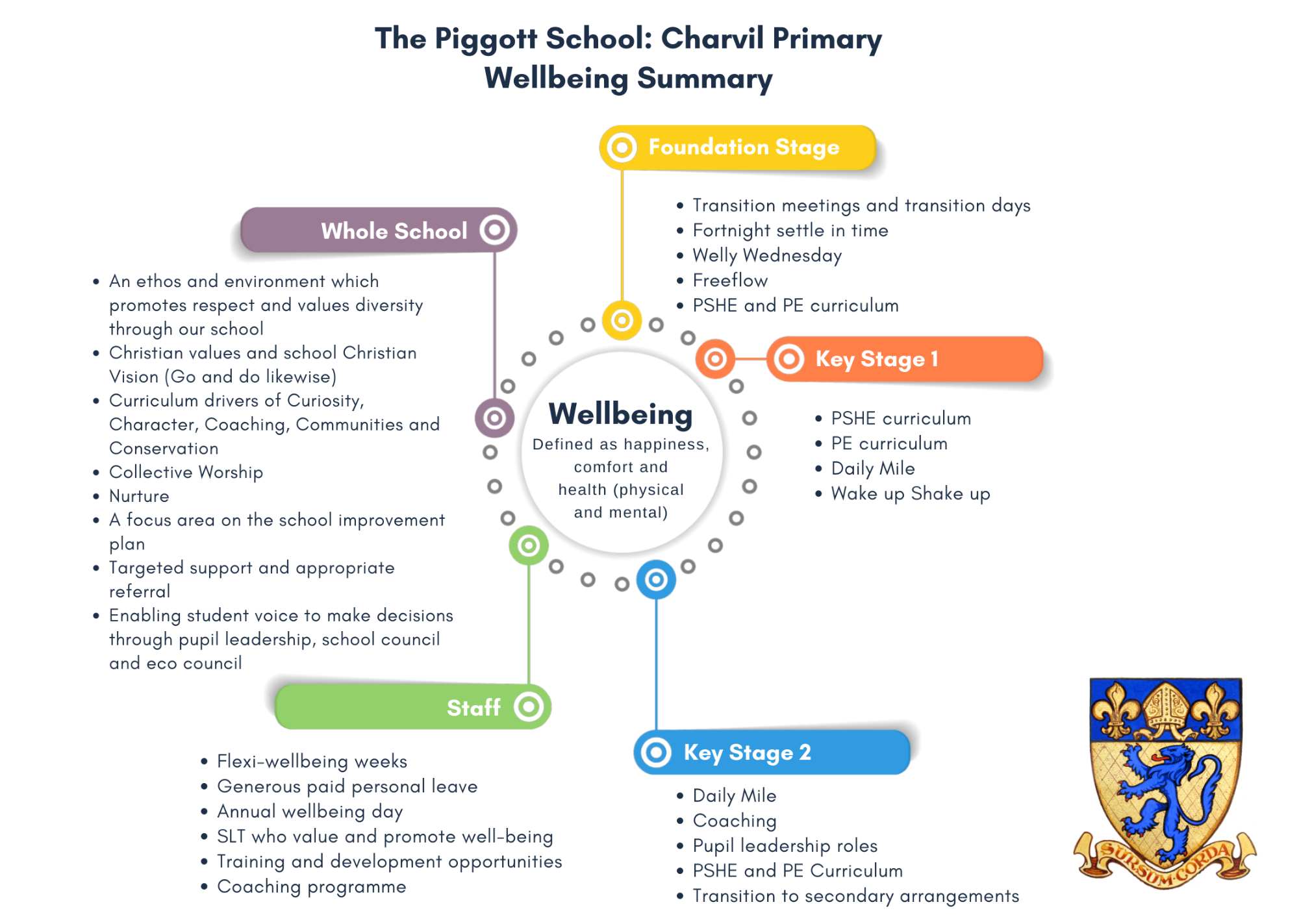 Whole School Community Wellbeing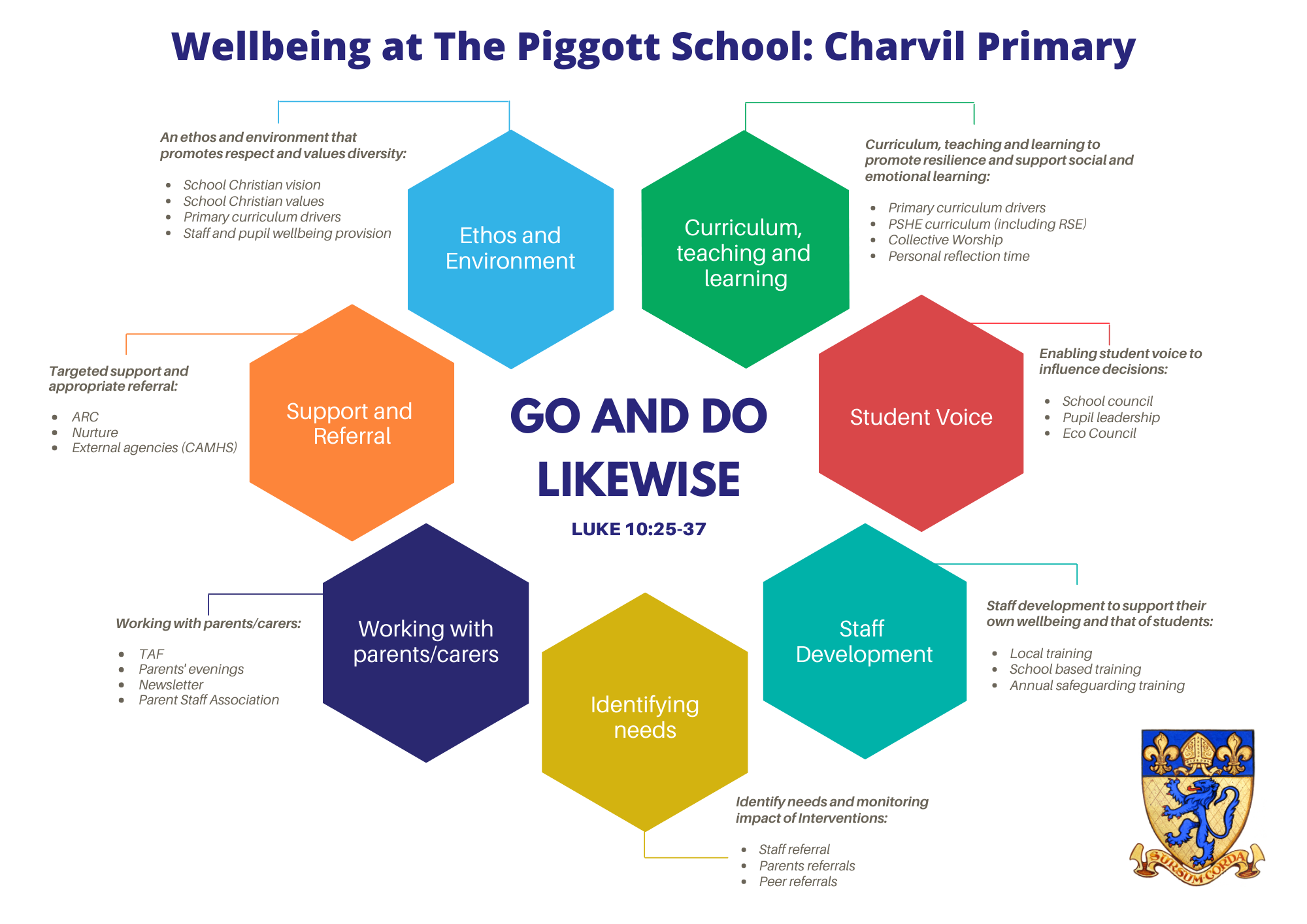 Coping Guides for children and young people
Anna Freud National Centre for Children and Families
Mind, the Mental Health Charity
CHILDREN'S MENTAL WELLBEING WEEK
Oak National Academy has teamed up with Place2Be and BAFTA Kids to create a free assembly for Children's Mental Health Week 2021, celebrating this year's theme of "Express Yourself".
Join Blue Peter's Lindsey Russell and CBBC presenter Rhys Stephenson alongside some other special well-known faces for a free and exciting assembly available to all children, schools and families.
They're bringing the nation's children together (virtually!) with a positive message about the power of creative self-expression.
The virtual assembly kicks off a week of activities and events to shine a spotlight on the importance of children and young people's mental health.