History
Vision
To develop a diverse, coherent and chronological understanding of world history through the acquisition of enquiry-based skills within exploratory learning by:
Critically reflecting

Inquisitively seeking answers

Evaluating the importance and impact of significant individuals and events
Intent
Through high-quality History teaching, learning opportunities and providing a diverse curriculum, the subject vision intends to provide pupils with opportunities to deepen their knowledge of the past and evaluate the impact on the present and future. By developing the curiosity of our pupils we can further their ability to think critically of how the past has been presented by questioning the reliability, nature and provenance of historical evidence.
History Learning Journey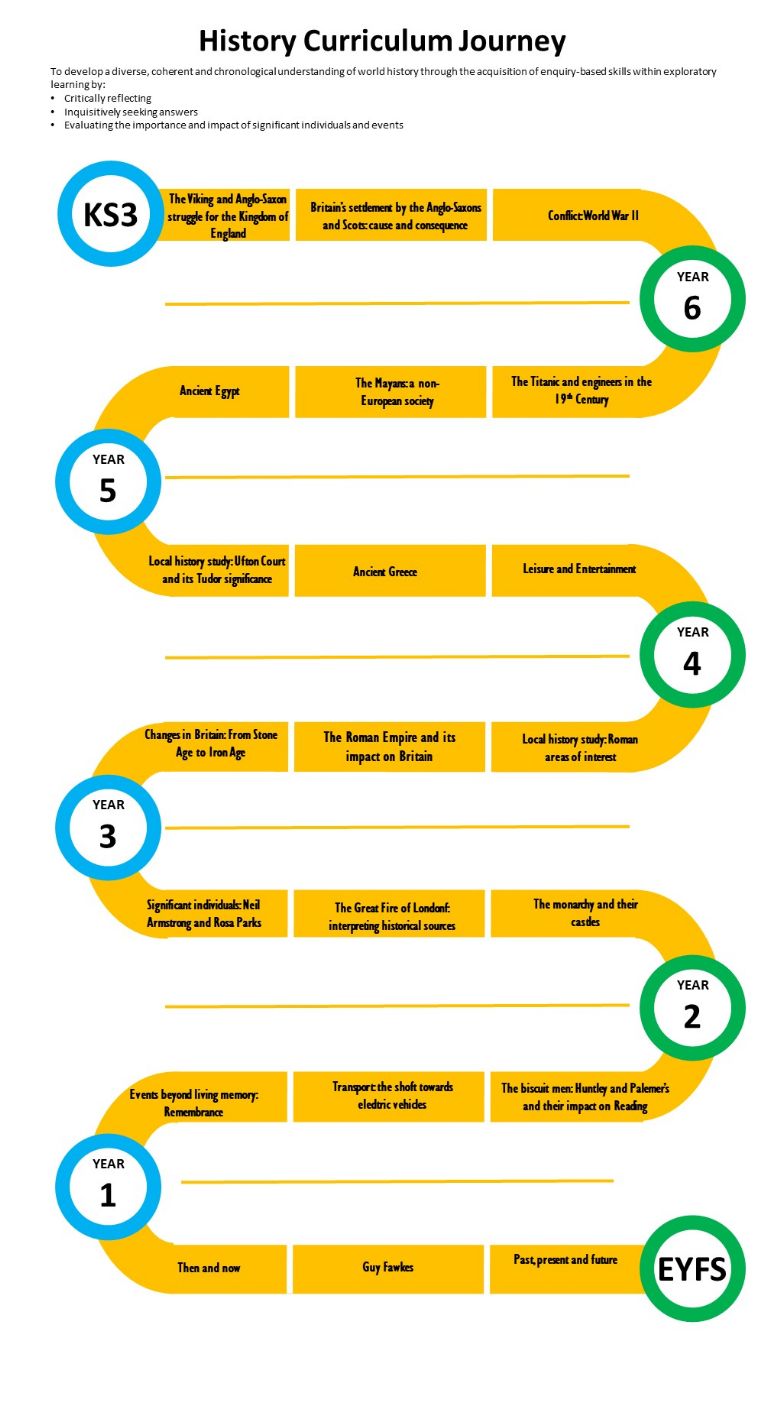 Please see below our Autumn Term subject report for History, detailing the intended curriculum, the way it is taught and our outcomes for the units of History taught during the Autumn Term.