Foundation Class Ugly Bug Ball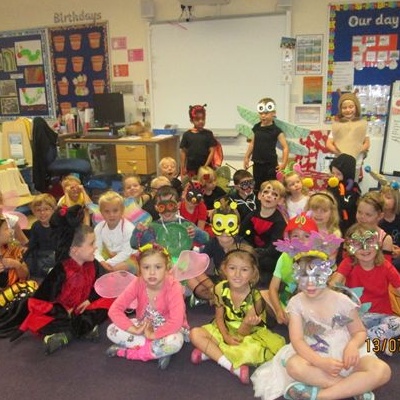 To celebrate the end of our mini beasts topic and the end of our first year in school Foundation Class held an Ugly Bugs Ball.
The children looked amazing dressed in a whole range of minibeast outfits and enjoyed seeing how many bees, butterflies and spiders there were in our classroom. We even had a beautiful dragonfly and a couple of snails!
In the afternoon we invited our families to join us. We proudly entertained them with minibeast songs and rhymes, which we had worked very hard to learn, and we performed our version of Bat Learns to Dance. Then we all went out into the garden and shared a delicious picnic – thank you parents for providing this, it was yummy!