Year 1 Trip to the Nature Discovery Centre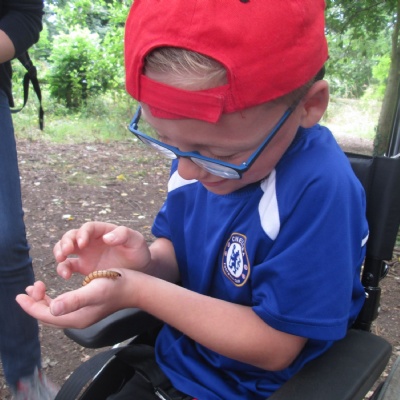 Year 1 became nature experts for the day when we visited The Nature Discovery Centre.
First, we were taught about all the different habitats and micro-habitats that animals live in.
Next, we went on a nature safari and used binoculars to hunt for habitats. After this, we went into the woodland and used bug hunting kits to catch minibeasts. We used paintbrushes to gently move any soil away before scooping the minibeast into the pot with a spoon. We then used magnifying glasses to study the minibeast and work out which bug it was from the bug identification sheet. After this, we sorted all the bugs we had found by colour, and learnt why most mini beasts are brown/black.
We also learnt what it means if a mini beast is a bright colour. In the woodland, we were given the opportunity to hold a morio worm (they were very wiggly and moved fast!) and we then saw a darkling beetle which is the adult morio worm.
Next, lunchtime! After lunch we walked to butterfly lake to go pond dipping. We all had a turn swishing the net through the water and we all caught something, including a baby newt! We transferred our catch into pots of water using small nets and a spoon so we could use a magnifying glass to study our pond creature in more detail. We were all given a Pond Passport so we drew our creature and described how it moved.
When we had finished pond dipping it was time to go home, so we all got back on the coach for the journey back to school. We had an absolutely fabulous day!