Foundation Trip to Rushall Farm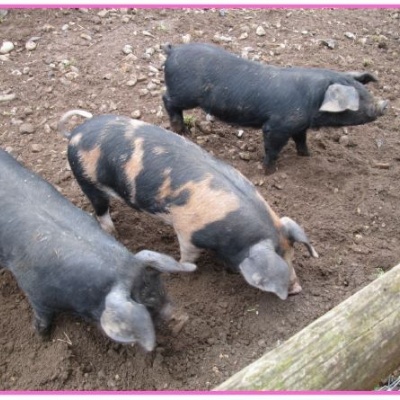 Last week Foundation Class were very excited to visit Rushall Farm!
It was fun to be on the coach, and we sat with our trip buddies and had a great view out of the big windows.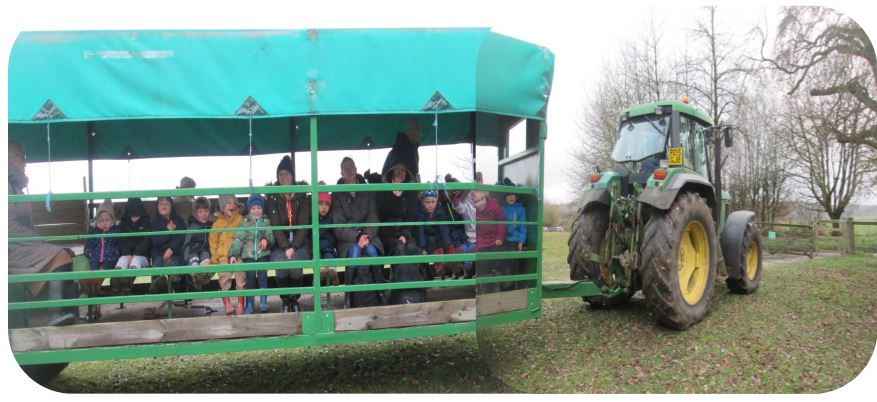 At the farm we had to stamp our feet on a special mat to make sure our boots were clean and then we climbed onto a big trailer and the tractor took us on a very bumpy ride through the woods to the farmyard.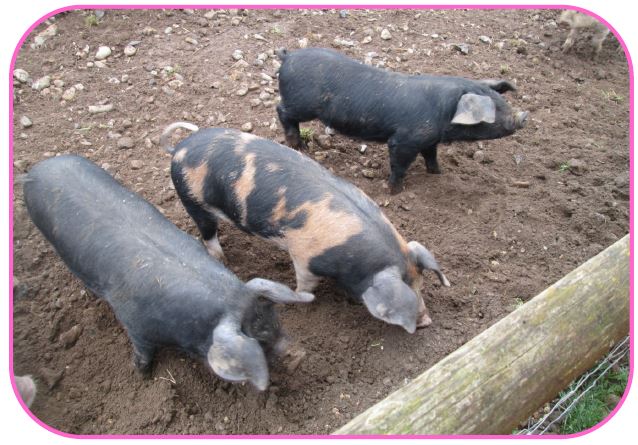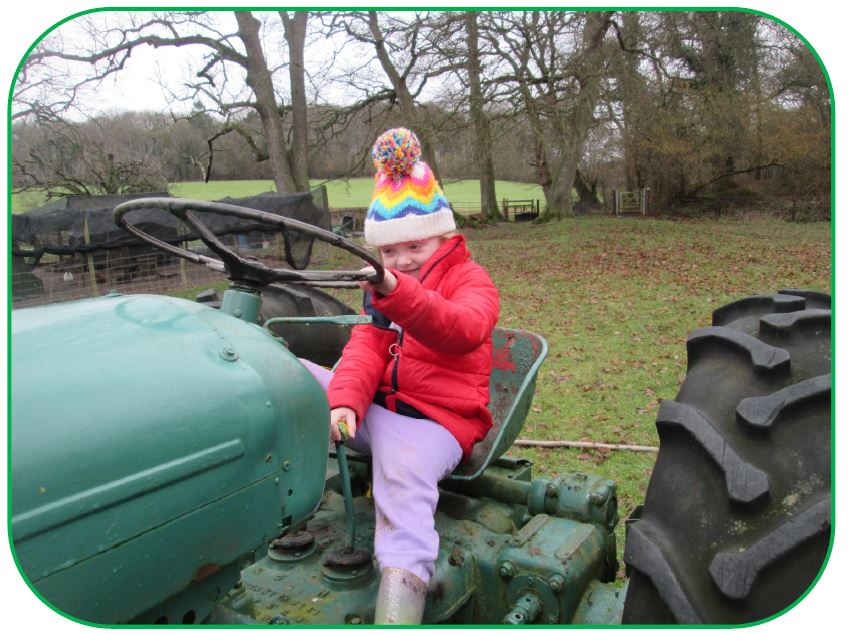 We saw pigs and piglets and sheep and some of us pretended to drive the tractor. There were all sorts of different chickens in the chicken run - our favourites were the black and white ones which we thought were zebra chickens. Some of us were very brave and fed the chickens by hand, especially Edward who even fed the great big turkey!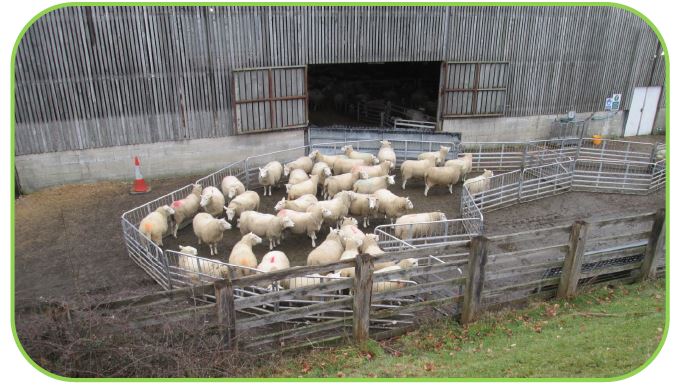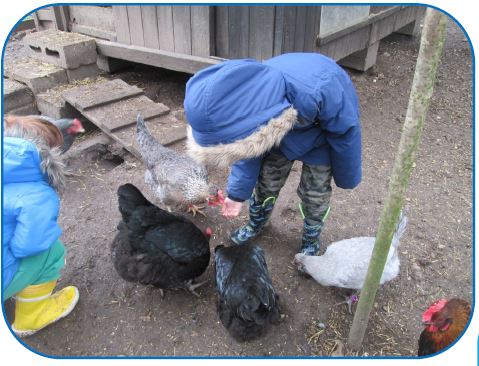 The tractor took us back to the barn for lunch and then we did some games and activities to help us learn about where food comes from. We enjoyed being blue tits and finding caterpillars for our chicks, but it was much harder when our adults turned into sparrowhawks and tried to eat us!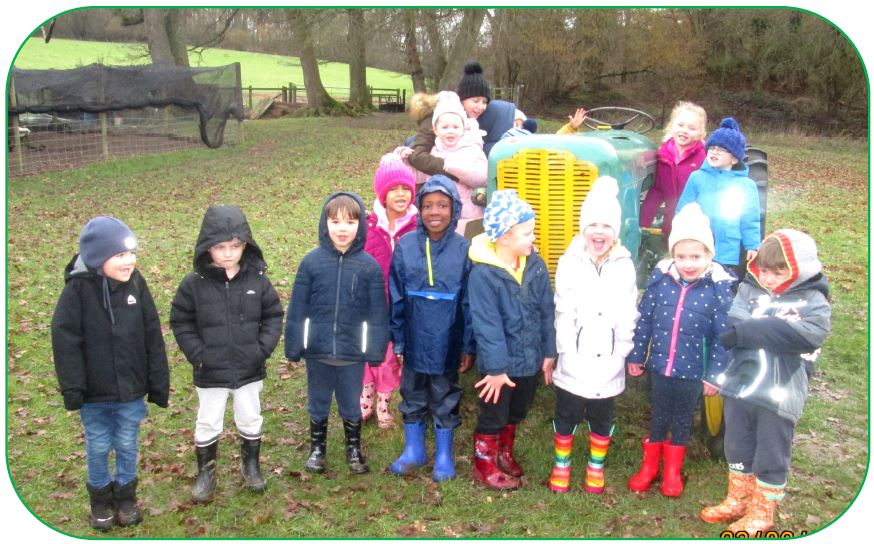 We now know how hard bees work to make honey and how they dance to tell their friends where the best flowers are. We were very tired when we got back on our coach and Wendy brought us safely back to school at the end of a very exciting day out!