New Piano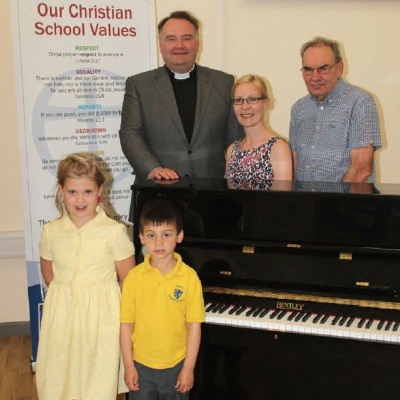 St Andrew's Church Sonning have very generously donated a piano to the school.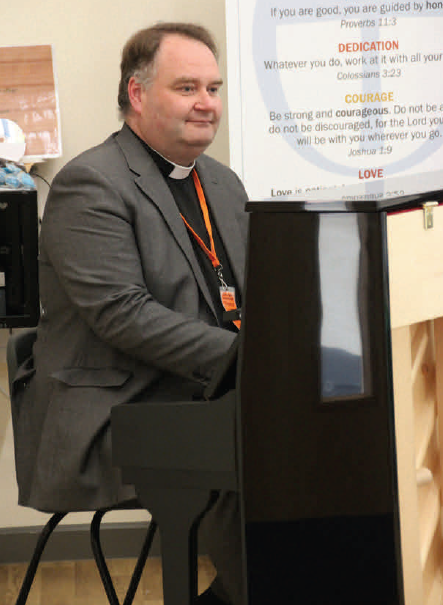 Reverend Jamie and Mr Bob Peters representng Sonning Church presented the piano in the assembly on Tuesday 7th July.
It is very different to have live music for the children to sing to. During the assembly the children sang "All Things Bright and Beautiful" and "He's Got the Whole World in his Hands" to Reverend Jamie's accompaniment.
We will enjoy having the piano for accompaniment at our weekly singing assembly and thank Miss Stonhold who has already been in to play.