Yr 2 Trip to Windsor Castle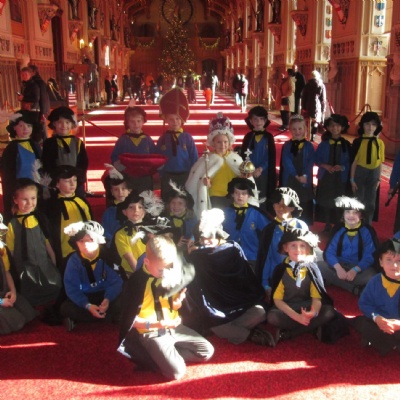 On Thursday 14th December Year 2 went to Windsor castle because we are learning about castles and to have fun.
First we got on the exciting bus. When we got there we went through the security check. It was so cool. Next we went in the awesome castle and we saw a giant dolls house which had loads of rooms. Then we went to the lantern lobby and it had money in the ground.

After that we had a learning experience and I got dubbed by Mrs Cherrett. I am a knight now. Next it was lunch time. I had a yummy lunch. Finally we went to the chapel. It had brilliant stained glass windows and then we went on the bus back home.
My favourite part of the trip was seeing the soldiers marching up and down the road. We loved Windsor Castle!
- By Jake