Cool kids working in IT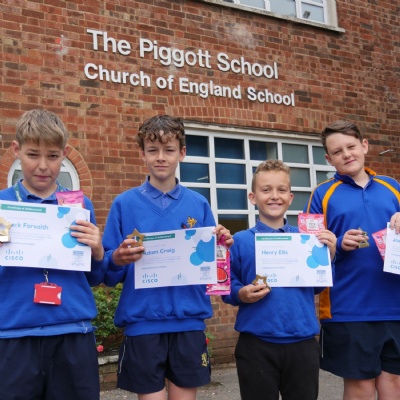 Year 7 students took part in a special virtual event run by CISCO called CISCO Kids in IT which aimed to show students how fun and exciting the technology industry can be. The event was designed to expose them to other job functions within the industry like HR, Marketing and Sales, showing the that they do not need to be part of the 'geeky' stereotype to work in IT. In addition, the team at CISCO showed them what key skills are needed for working in business; encouraged them to work in teams and gave them a chance to get up and present back to the rest of the group and the experts over at CISCO via a live feed.
Students came up with some very innovative and interesting apps using AI and virtual reality, creating apps for mental health and wellbeing, holiday destinations, food and more. A special mention goes to Jack, Henry, Adam and Josh who won the Dragon's Den style competition with their app to help people manage their mental health.
See more photos in the gallery below.