Sleepout for homelessness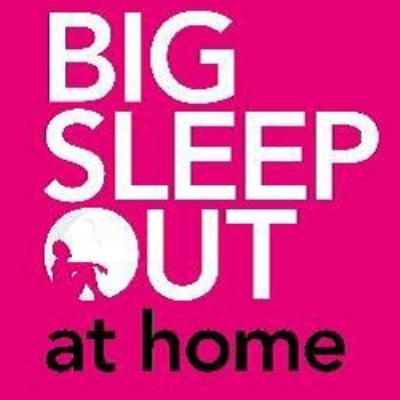 Join Launchpad on World Homeless Day this Saturday 10 October, for a virtual event like no other – the Big Sleep Out at home. By taking on the challenge of braving the outdoors for one night, you can help to ensure people facing homelessness in Reading don't have to.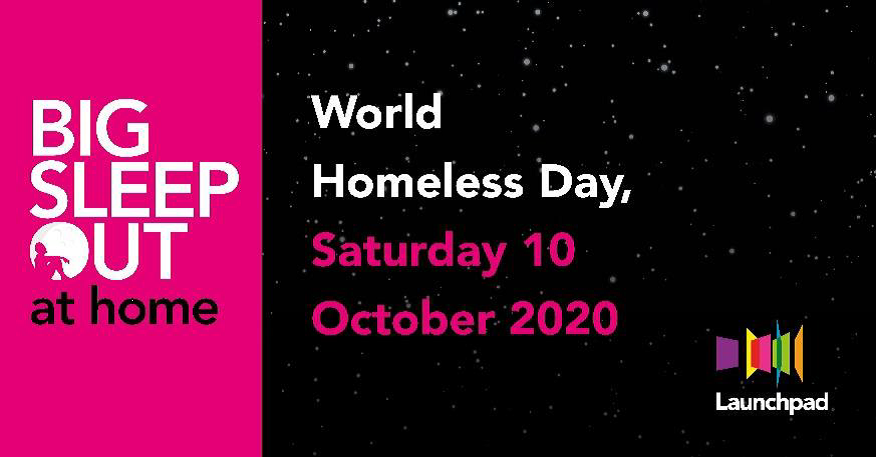 Launchpad didn't want COVID-19 and social distancing to put a stop to their much-loved annual event, the Big Sleep Out. Which is why this year, they're asking you to brave the outdoors on World Homeless Day and raise vital funds for Launchpad - in your garden! Big Sleep Out is Launchpad's biggest fundraising event of the year and with more enquiries from people in need than ever before, it's important they don't cancel so they can continue their vital work. So they have found a way around it to make sure anyone and everyone can take part and raise funds, while staying safe.
Gather with your family and join the virtual event on Saturday 10 October, when you can live stream a packed programme via Launchpad's Facebook Live from 6pm. Take part in activities such as den building and cooking with the contents of a food bank parcel; hear from Launchpad clients who have experienced homelessness; and listen to a bedtime story from a special guest before bedding down for the night in your garden.
By taking part in Big Sleep Out at home, they are asking you to raise money to help their mission to prevent homelessness in Reading – and they will support you every step of the way. They've provided lots of online resources to help you achieve your target, and their team are always on hand to offer advice on the best ways to fundraise.
The Big Sleep Out at home doesn't aim to replicate homelessness. But swapping your comfortable bed for a sleeping bag in your garden will give you a brief insight into some of the things you might experience if you were sleeping rough – such as cold temperatures, an uncomfortable bed and limited sleep. And with every pound you raise for Launchpad, you are ensuring people at risk of homelessness in Reading don't have to face those conditions night-after-night.
Find out more and sign up today by visiting launchpadreading.org.uk/bigsleepout
If you have any questions, please contact Launchpad by calling Jennifer Hale, Fundraising Officer, at 0118 929 1121 or emailing jennifer.hale@launchpadreading.org.uk.

We hope you will join in and take on the challenge of swapping your comfortable bed for a sleeping bag in your garden to help us raise £25,000 – so Launchpad can continue to support vulnerable people in Reading who are homeless or at risk of losing their homes.